I'm in love! I sampled the best protein shake that I've had in a long time. It comes in a compact milk carton type container that is easy to bring along on the go. Protein shakes have many benefits from helping to build muscle and helping to lose weight. It can boost metabolism because energy is spent digesting and metabolizing it. Fact is muscle burns more calories than fat. Protein shakes are a convenient way to add extra protein to your diet as well as decrease hunger and appetite. They are great for athletes that are always on the go and want the extra boost.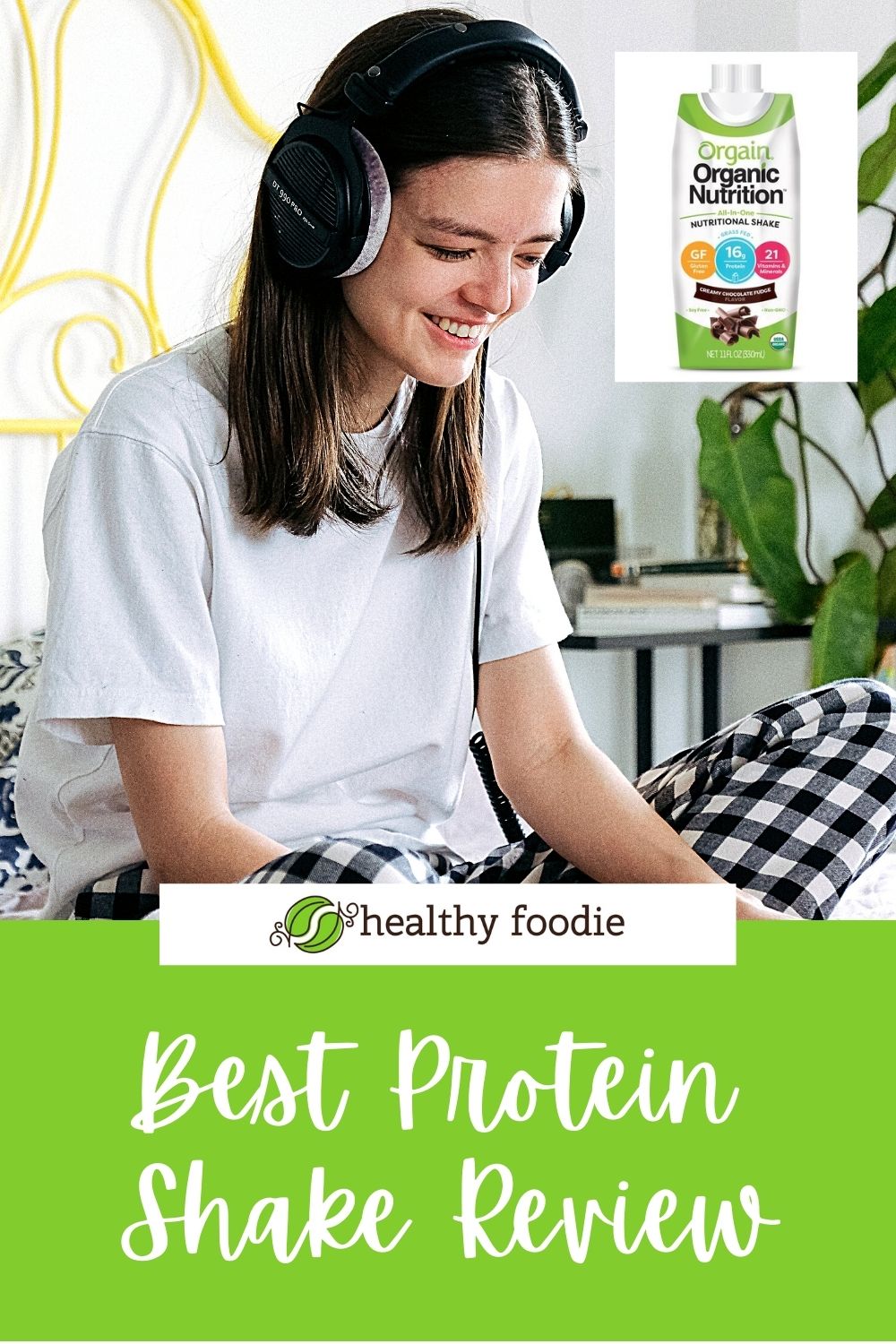 But are high protein shakes good for you?  Read on to find out more about my favorite organic protein shake.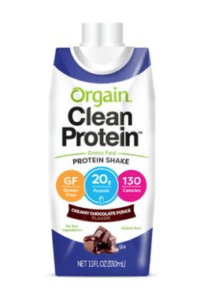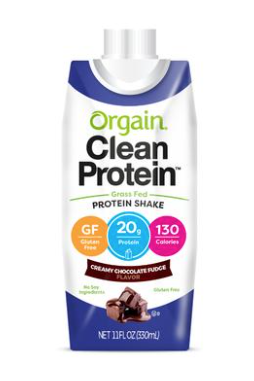 Orgain Company Mission: Orgain is committed to incredibly high standards, using only the highest quality ingredients to deliver the cleanest and most delicious nutrition possible. Most Orgain products are Certified Organic and all are soy free, gluten free, non-GMO and free of anything artificial. The reason that Orgain exists remains unchanged today – to inspire healthy, vibrant lives. Every action taken and product made seeks to provide a cleaner form of nutrition that is more delicious, more convenient and more accessible to more people. Orgain strives to have a positive impact on as many people as possible. This means they are constantly experimenting with new ideas, new recipes and new products that can meet the broad and varied nutrition needs of their customers.
=>>Free shipping available for a limited time<<=
=>>Free tote on orders over $100<<=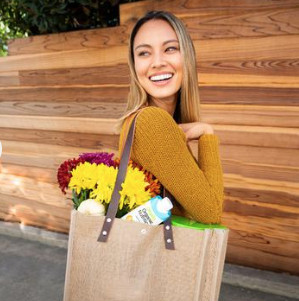 =>>Welcome Offer – 20% off your first order<<=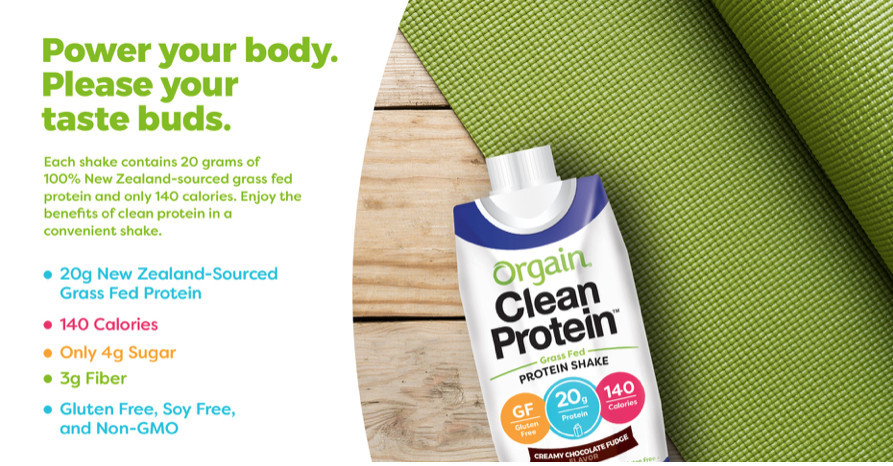 Product Overview for The Best Protein Shake
The Orgain Clean Protein Shake in creamy chocolate fudge flavor is amazing. I store in the fridge so that its cooled and ready to grab and go. The shakes contain 100% grass fed protein that is sourced from cows that graze on New Zealand pastures year round. Some of the nutritional benefits of the creamy chocolate fudge are:
20g Protein
3g Sugar
130 Calories
Total Fat 2g
Cholesterol 15mg
Sodium 240mg
Total Carbohydrate 11g
Fiber 2g
Calcium 600mg
Iron 2g
Gluten Free
Non-GMO
No Soy
No artificial sweeteners
No Carrageenan
Kosher
Ingredients for The Best Protein Shake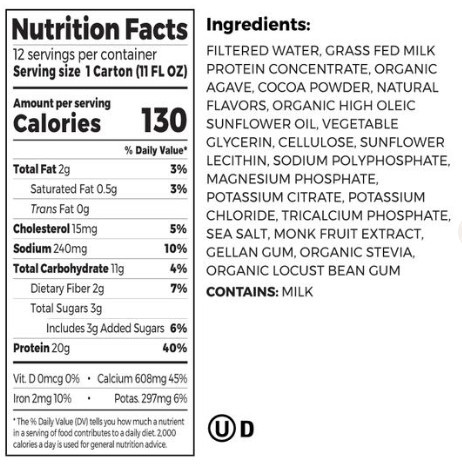 There are other options available from Orgain like vegan organic nutrition shake, kids protein organic nutrition shake, organic nutrition shake and a larger bottled 26g organic protein grass fed protein shake. Check them out here and look for my next review on another of my favorite flavors of the best protein shake available in my opinion.
As an Amazon Associate I earn from qualifying purchases.  When you use the links on this page to make a purchase I may get a small commission and you may get a great bargain. It's a win-win all around. Full disclosure.