Lots of people are working from home so therefore they are working out at home. But what are the top home exercises to focus on? It's first important to understand the 5 basic movements. These movements can be done with free weights, in a home gym environment, group class or even online class. The 5 basic movements consist of push, pull, squat, plank, and hip-hinge.
In addition some people like variety and may use an exercise bike or treadmill. There are also exercise resistance bands that allow muscles to work concentrically and eccentrically. Another favorite is the Bosu half-circle stability balls which helps with core muscles and spine health.
Each one of those exercises will fall into these 4 categories: Aerobic, Flexibility, Strength, Balance. With so many options available it should be easy to find an exercise you enjoy and get exercise on a daily basis. Here are some top home exercises that you can do.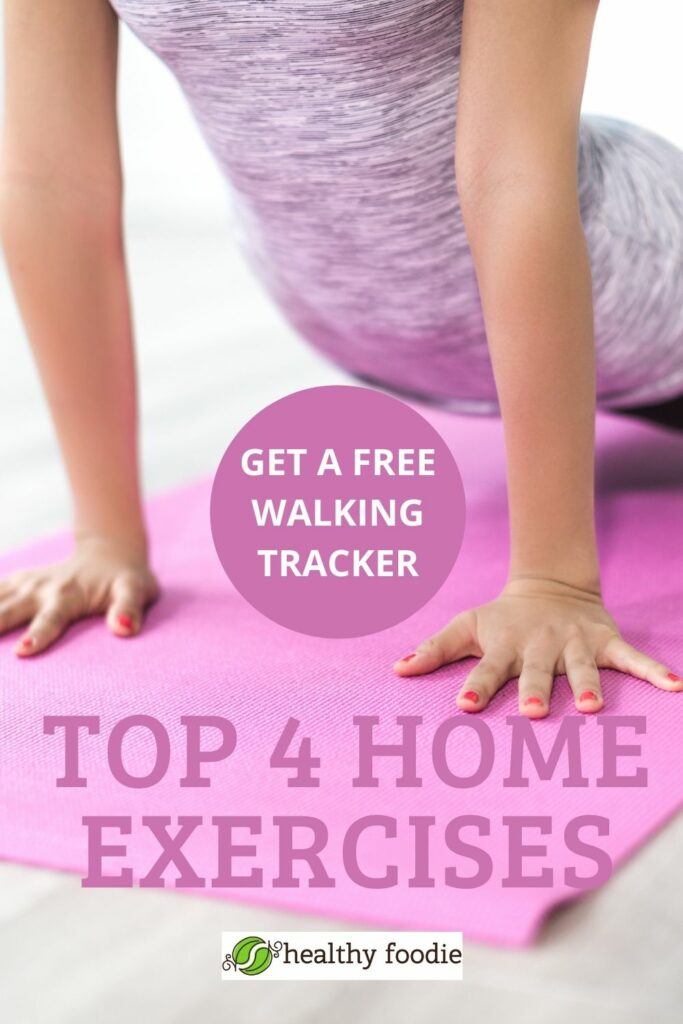 What Is The Most Effective Home Workout?
Top 4 Home Exercises
Aerobic Exercise
Some examples of aerobic exercise are walking, swimming, jogging, cycling or dancing. Aerobic exercise is important to give your heart and lungs a workout. It also increases endurance. It's recommended to get at least 150 minutes of exercise per week.
Get A Free Walking Tracker click below!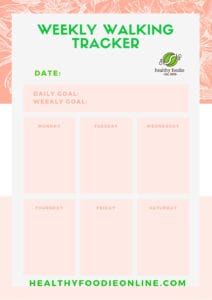 Stretching
Maintain your flexibility by stretching your muscles. Stretching helps increase range of motion and reduces risk for injury. An example of a stretching exercise is laying down and pulling your leg across your body. Marching in place and doing arm circles are also good examples. Never push a stretch as it can tighten the muscle and cause problems. It's recommended to do this exercise everyday.
Strength Training
As we age we loose muscle mass so it's important to do an adequate amount of strength exercises. Some examples include squats, pushups, lunges and resistance from a weight like dumbbells, a band or a weight machine. Strength exercises stimulate bone growth, lower blood sugar, improves balance and reduces lower back and joint pain. It's recommended to do these types of exercises 2-3 times per week.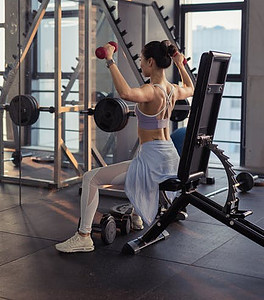 Balance Training
Balance exercises improve stability on your feet and help prevent falls. Usually balance training involves slow movements not high impact. Some examples of this are basically standing on one foot for a length of time, squats and leg lifts. Another example is yoga, tai chi or the stability ball. Try to do these everyday.
If you are new to exercise then you may want to start with balance training. Always start slow and work your way to a faster high impact exercise when your body is ready. Remember exercise is key to good health and can reduce your risk of disease. Exercise also helps with positive mental health. There are many videos and exercise tutorials available online to help you get started. Working from home can be a new experience for many people but also a positive experience.  Exercise combined with healthy eating will help you be at your best for longevity in life.
As an Amazon Associate I earn from qualifying purchases. When you use the links on this page to make a purchase I may get a small commission and you may get a great bargain. It's a win-win all around. Full disclosure. The information contained in this website is for educational and informational purposes only and is not intended as health or medical advice. Always consult a doctor.