Click here to check price for Moon Balance and use my discount code HEALTHYFOODIE
I've been using Moon Balance for sometime now so I thought it would be a good time to do a Moon Balance review. Moon Balance is an organic superfood mix from yoursuper that has many health benefits for symptoms of hormone imbalance. Over 75% of menstruating women in the US alone are dealing with PMS. Some of them are not even aware that they have an imbalance. I'd like to think that most women would want a natural solution to hormone imbalance or just everyday health issues. So I will share my findings for you here in this Moon Balance review!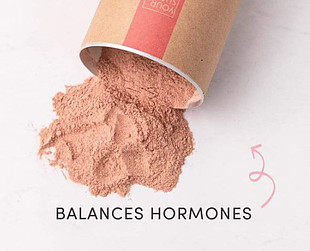 I first discovered Moon Balance when searching the internet for how to balance hormones naturally. I found many products available but not all were natural. The most important thing for me is the quality of the product and that it's natural. Please join me here to learn more about my findings for the best solution to balance hormones naturally.
=>>To order Moon Balance click here and be sure to use discount code HEALTHYFOODIE at checkout<<=