I've been using Moon Balance for sometime now so I thought it would be a good time to do a Moon Balance review. Moon Balance is an organic superfood mix from YourSuper that has many health benefits for symptoms of hormone imbalance. Over 75% of menstruating women in the US alone are dealing with PMS. Some of them are not even aware that they have an imbalance.
Moon Balance Comparisons At A Glance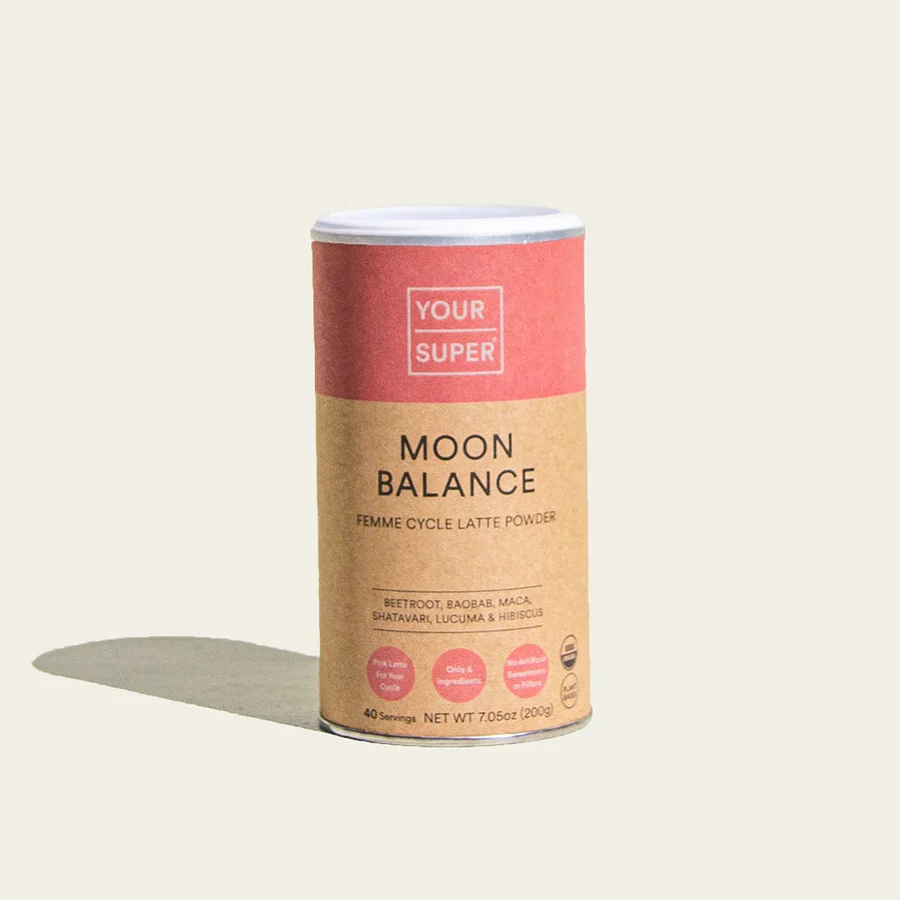 Buy From Official Site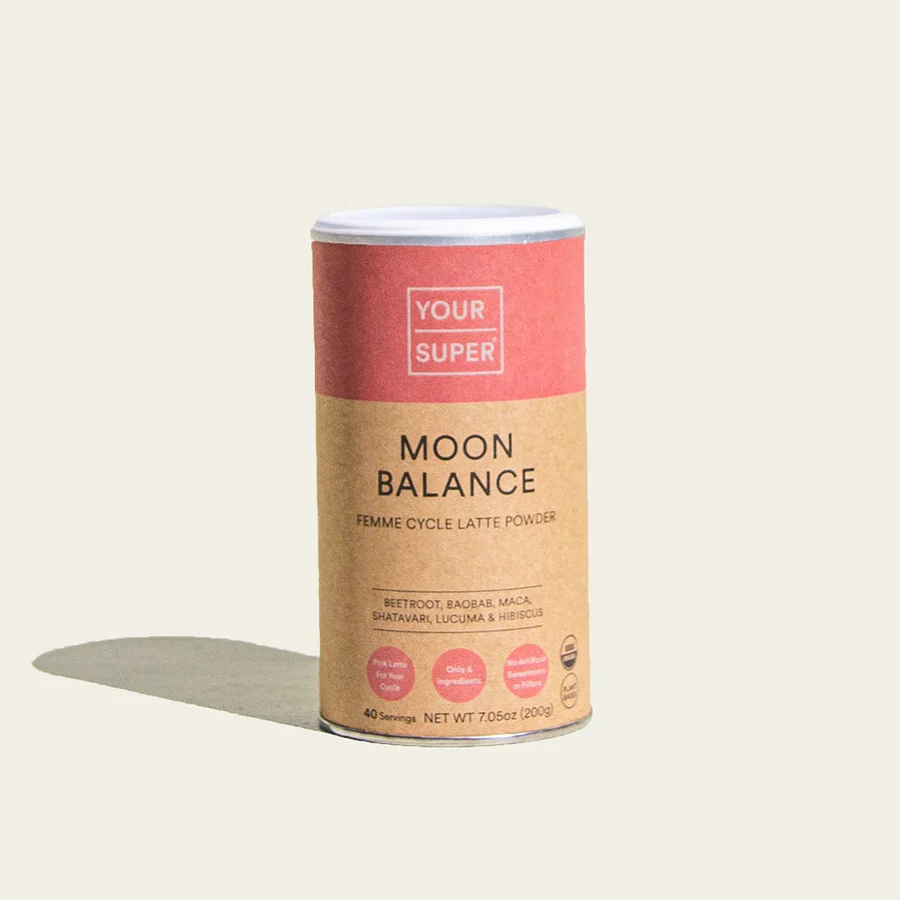 Buy From Amazon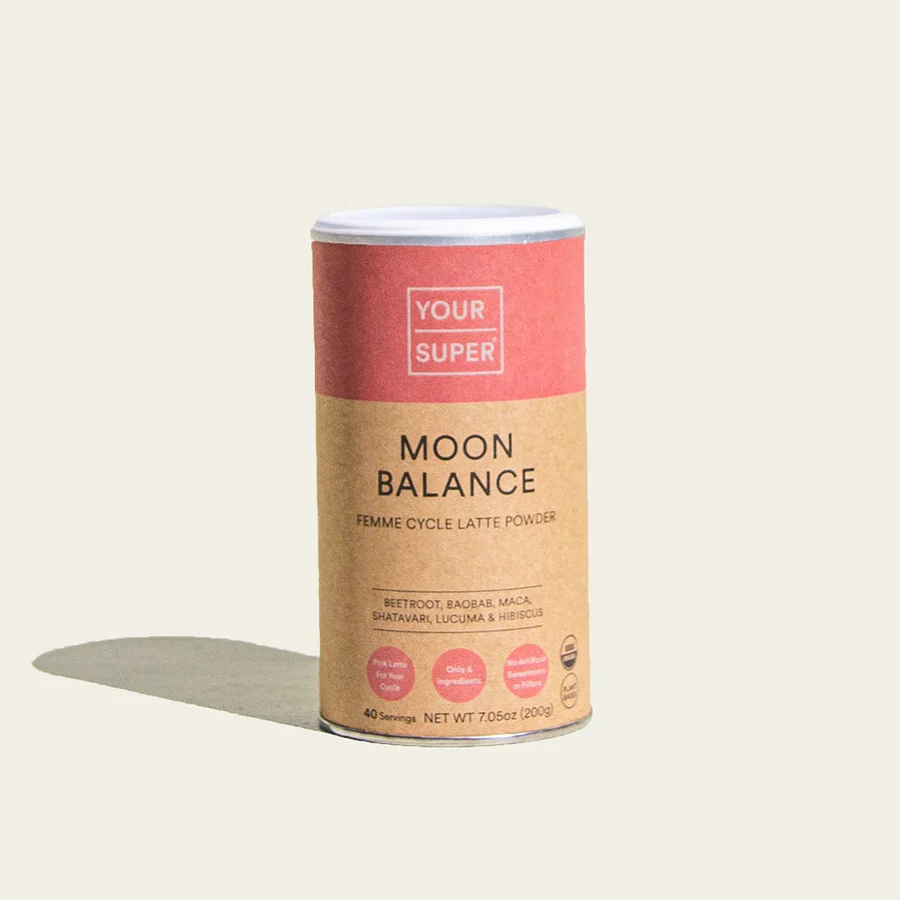 EU Customers
Click Here For Best Price On Moon Balance and Use Discount Coupon healthyfoodie for 15% Off.
For EU website for Your Super, Click Here
I'd like to think that most women would want a natural solution to hormone imbalance or just everyday health issues. So I will share my findings for you here in this Moon Balance review!
I first discovered Moon Balance when searching the internet for how to balance hormones naturally. I found many products available but not all were natural. The most important thing for me is the quality of the product and that it's natural. Please join me here to learn more about my findings for the best solution to balance hormones naturally.
Nutrients are essential so your body can thrive
Product: Moon Balance Organic Superfood Mix
Key Values:

Gluten Free
Non GMO
100% Vegan
100% Natural
No additives
Dairy Free
Soy Free
Certified Organic

Size: 7.05 oz packed by weight and can settle during shipping
Price:

$29.99/single mix
$87.92/bundle with subscription (see below details)
$109.90/bundle with one time purchase

Return Policy/Guarantee: 30 day money back guarantee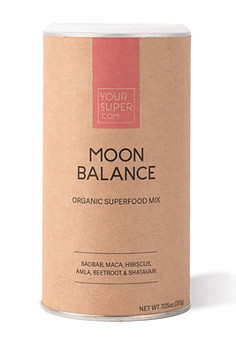 When I researched the return policy in more detail I was told they are attempting to reduce the carbon footprint in the shipping world. They want people to donate any returns to a food donation center or a friend in need. They require you to send in a donation receipt or photo of the friend with the donation. They will then issue a refund. I think it's a great idea and I love the innovative thinking of yoursuper.
Subscription benefits include: customize each order, earn double points awards, receive 20% off always, skip orders anytime, early access to new products, cancel anytime after 3 orders, and finally delivered every 30 days so you never run out of yoursuper organic healthy superfood powders.
Moon Balance Benefits
What Does Moon Balance Do For You?
The benefits for me could differ than those of other women. For me when I used Moon Balance I could see some health improvements within 24 hours. Over the course of one week, I started to see additional health benefits. I'm sharing the list here for you to see the benefits I experienced within one week: night sweats gone, sleeping through the night, brain fog gone, hot flashes and my anxiety is much better.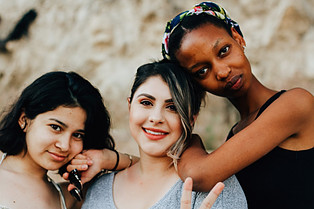 Some other health issues that can be helped with Moon Balance are: acne, bloating, muscle pain, joint pain, depression, indigestion, headaches, hormone imbalance, PMS, irregular periods and fatigue. I know this will differ for everyone so be sure to be patient and have realistic expectations. Sometimes it takes longer to see results than you would think. Be sure to consume 1 teaspoon daily and for a minimum of 3 weeks to see results.
Can I take Moon Balance at Night?
Moon Balance can be used any time! But because this mix is energizing, it's great in the morning. And It's also recommended to take in the morning so you can reap the health benefits all day.
Ways to use Moon Balance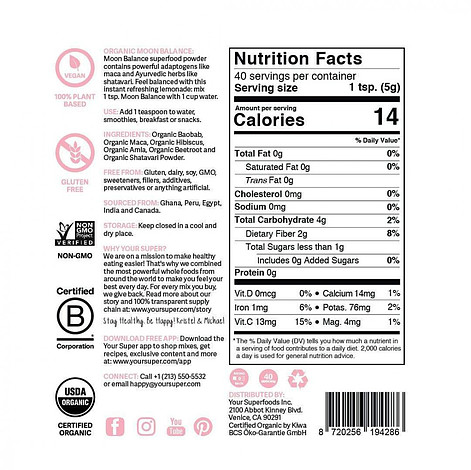 There are several recipes available and I'd like to feature 3 ways to use Moon Balance here. When I placed my order for Moon Balance, I received an ebook with recipes and extensive details about Moon Balance. It's a great source for how to use Moon Balance and it's nice that I can access whenever I want from my email.
Moon Berry Smoothie-1 teaspoon Moon Balance superfood mix, 1 banana, 1 cup frozen berries, 1 cup plant-based milk. Place all ingredients in a Vitamix and blend until smooth, pour into a glass and enjoy!
Fruit Punch Smoothie-1 teaspoon Moon Balance superfood mix, 1 orange, 1/2 apple (peeled and chopped), 1 cup water, 1/2 cup frozen mangoes, 1/2 cup strawberries. Place all ingredients in a Vitamix blender and blend until smooth, pour into a glass and enjoy!
Moon Balance Latte-1 teaspoon Moon Balance, 1 1/2 cups plant-based milk, 1-2 teaspoons coconut sugar, 1/2 teaspoon vanilla. Heat milk in a small pot and remove from heat, add remaining ingredients, whisk until frothy, pour into a mug and serve.
Moon Balance Cranberry Fudge Bars-Learn more here
Check out this video for a great way to use Moon Balance for helping with acne!
Product Overview for Moon Balance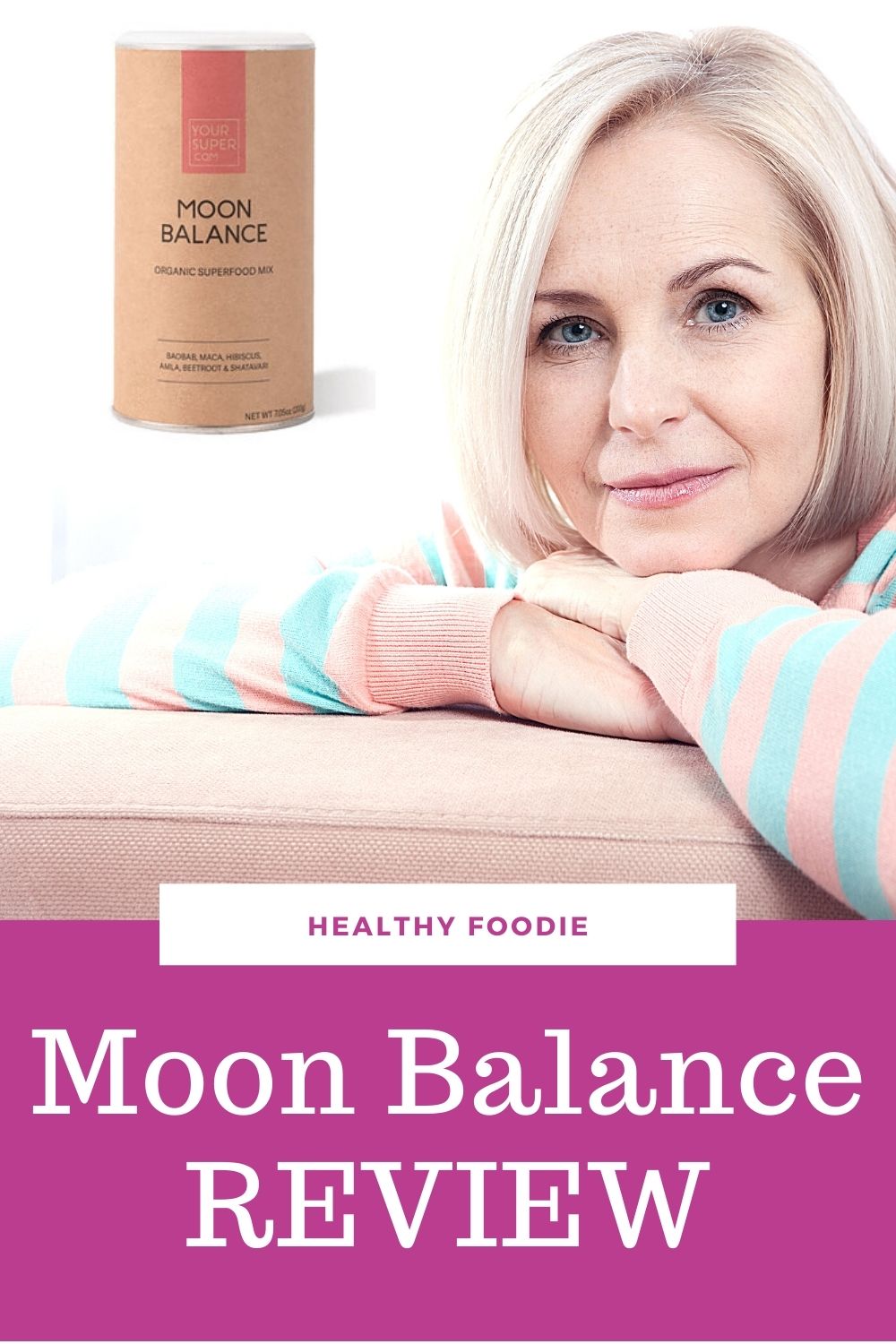 Moon Balance is a pink organic superfood powder that can be added to recipes, water or smoothies. There are only 6 organic superfood ingredients from around the world in Moon Balance: Baobab, Maca, Hibiscus, Amla, Beetroot and Shatavari. The powder is gluten free, dairy free, soy free, GMO free, no sweeteners, no fillers, no additives, no preservatives or anything artificial. I'm very surprised how good the powder worked for me and I would recommend to everyone. Please note that some ingredients could interfere with certain medications. Always check with your doctor.
Product Ingredients and Nutritional Info for Moon Balance
Superfoods are extremely high in micronutrients like vitamins, minerals, as well as antioxidants, enzymes and healthy fats.
What Ingredients are in Moon Balance?
The following list of organic ingredients from around the world can be found in Moon Balance.
Baobab (Ghana)-Keeps mood stable and balances hormones
Maca (Peru)-More energy and hormonal balance
Hibiscus (Egypt)-Reduce mood swings and alleviate PMS
Amla Berry (India)-Balances the body's estrogen levels
Beetroot (Canada)-Fights symptoms of menopause and PMS
Shatavari (India)-Help fight symptoms of PMS
Moon Balance is a great natural product to use for female hormone issues and I highly recommend it. I hope you have found my Moon Balance Review helpful to guide you to make a decision on how to support any hormonal issues that you are struggling with. Please leave a comment below if you have had an experience with Moon Balance or want to share about a hormone imbalance.