Healthy home meal delivery may have started with milk delivery in the 1700's or maybe pizza delivery in the 1800's (if you think that is healthy!?). Either way its been around for awhile and has changed throughout the years. In the 1950's Meal on Wheels began, which is a program delivering meals to seniors. In the year 2007 healthy home meal delivery started delivering pre-made meals to homes. Nowadays, ordering can be done online, with a mobile phone app or by calling in. Currently there are over 100 healthy home meal delivery options and I'm going to review Daily Harvest here for you.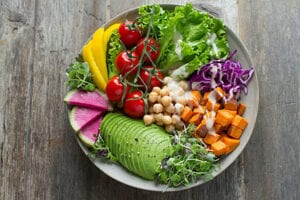 About Daily Harvest
Founded by Rachel Drori after her busy schedule prevented her from making healthy food choices. She would grab a snack of whatever was available without it having any good nutritional value. The main office is in New York but there are kitchens throughout the country. The food is organic and then frozen for delivery to homes.  To get the Daily Harvest referral code click here.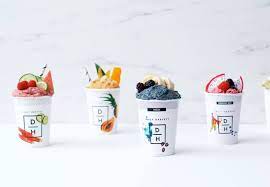 Here are some interesting facts taken from the Daily Harvest website about freezing foods:
36% more beta carotene when frozen the day of harvest than fresh fruit picked after three days.
Berries frozen the day of harvest retain 200% more vitamin c than fresh berries just three days after harvest.
When frozen the day of harvest it retains 50% more antioxidants than refrigerated options three days after harvest.

Product Overview for Healthy Home Meal Delivery for Daily Harvest
I ordered the 14 item package. It was delivered on time in a large box that was insulated with ice packs. Everything was cold and packaged perfectly. It was easy to navigate the website and choose my items. There are filters to adjust for special diets but its important to note all their food is gluten free. There are many choices from smoothies, ice cream, oat bowls, chia bowls, flatbreads, healthy veggie bowls and soups. Be sure to stir the entire bowl at once to get the full flavor.
Available Items: Bites, Lattes, Flatbread, Scoops, Oats/Chia Bowls, Soup, Harvest Bowls, Smoothies
If you want to pause your subscription for any reason, you can do that in your account and start back up at any time. It's easy to navigate the website to figure out how to change items of choice and cancel.
They have a rewards program that I think is great. Just give out your special code and you will get $25 off and so will your referral. It's a win win. Click here for my referral code and get $25 off.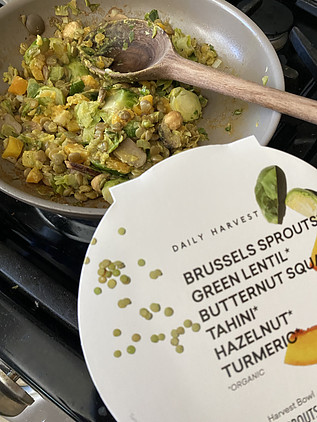 Key Values: Plant Based food, 100% Vegan, Natural, No Additives, No Preservatives, No Fillers, 95% Organic Ingredients, Dairy Free, Gluten Free
Price Options: varies depending on item choice $5.99-$8.99 each. Choice of 6 item package, 9 item package, 12 item package, 24 item package (best value package)
Learn how to make Harvest Bowls in the video below:
Gift Cards are available
Gluten Free and Organic
Nutritional Information for Healthy Home Meal Delivery for Daily Harvest
Each package has its own ingredient list but I will share one of the meals that I had so you can get a good idea of the ingredients. Pay close attention to the sodium value as some of the bowls have more sodium than others.
Sample Bowl Ingredients:
Spinach, Cauliflower, Cashew, Basil, Olive Oil, Zucchini, Tomato, Chickpea, Kale, Black Garlic, Kale, Parsnip, Artichoke, Fennel, Almond, Cumin, Kohkrabi, Shitake, Butternut Squash, White Miso, Kelp, Tamari, Dulse, Broccoli, Sweet Potato, Nutritional Yeast, Wild Rice, Avocado, Maitake
Be sure to note the food is made in a facility that also processes tree nuts, dairy and soy.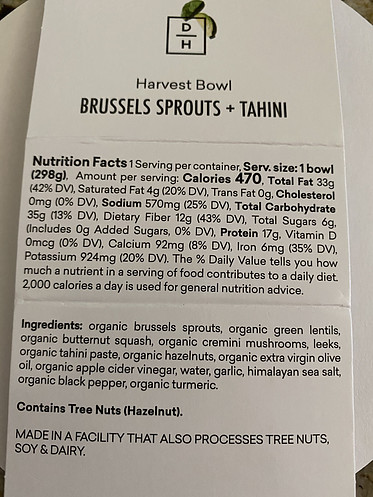 I really enjoyed the bowls and smoothies. The ingredients are healthy and of a great variety. I'm going to try a different item next time and I will share my experience. Now that you have all the facts about the healthy home meal delivery from Daily Harvest, try it out by clicking here. Be sure to comment below and let me know your thoughts or experience with Daily Harvest.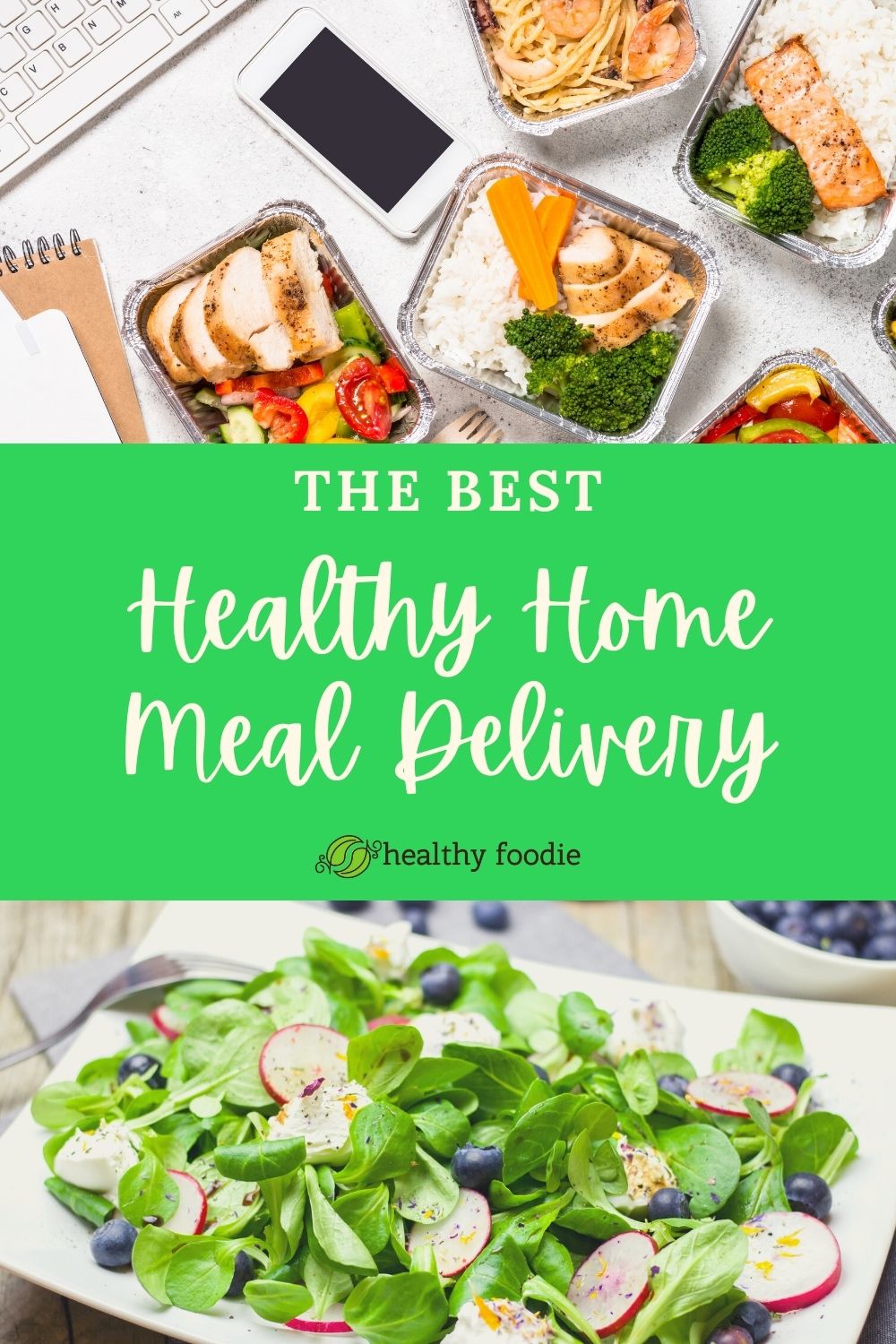 ---
More Healthy Home Meal Delivery services – Quick Glance List
Freshly-Chef-cooked and nutritionist-designed meals that are made with real, whole foods.  Click here for Freshly
Guide for Choosing the Best Healthy Meal Delivery Services
Are Healthy Meal Delivery Services Right for You?
There are definitely pros and cons to weigh when deciding if a healthy meal delivery service is right for you.
Pros: more family time, improve healthy eating, cost saving vs restaurant takeout
Cons: higher price than making homemade, shipping delays, difficult to keep cold