I can think of so many ways to walk at home but I'm going to focus on just 10 ways to walk at home. Walking at home leads to a healthy lifestyle that helps maintain good health and prevent disease.
In my opinion, to walk from home is the most convenient and safest for me. I've adjusted my home to fit my needs for exercise by purchasing an elliptical machine and setting up a workout area in my home. The whole family is always encouraged to join in the routine to walk at home either walking the dogs or in the new workout area.
Scroll down to get your free weekly walking tracker!!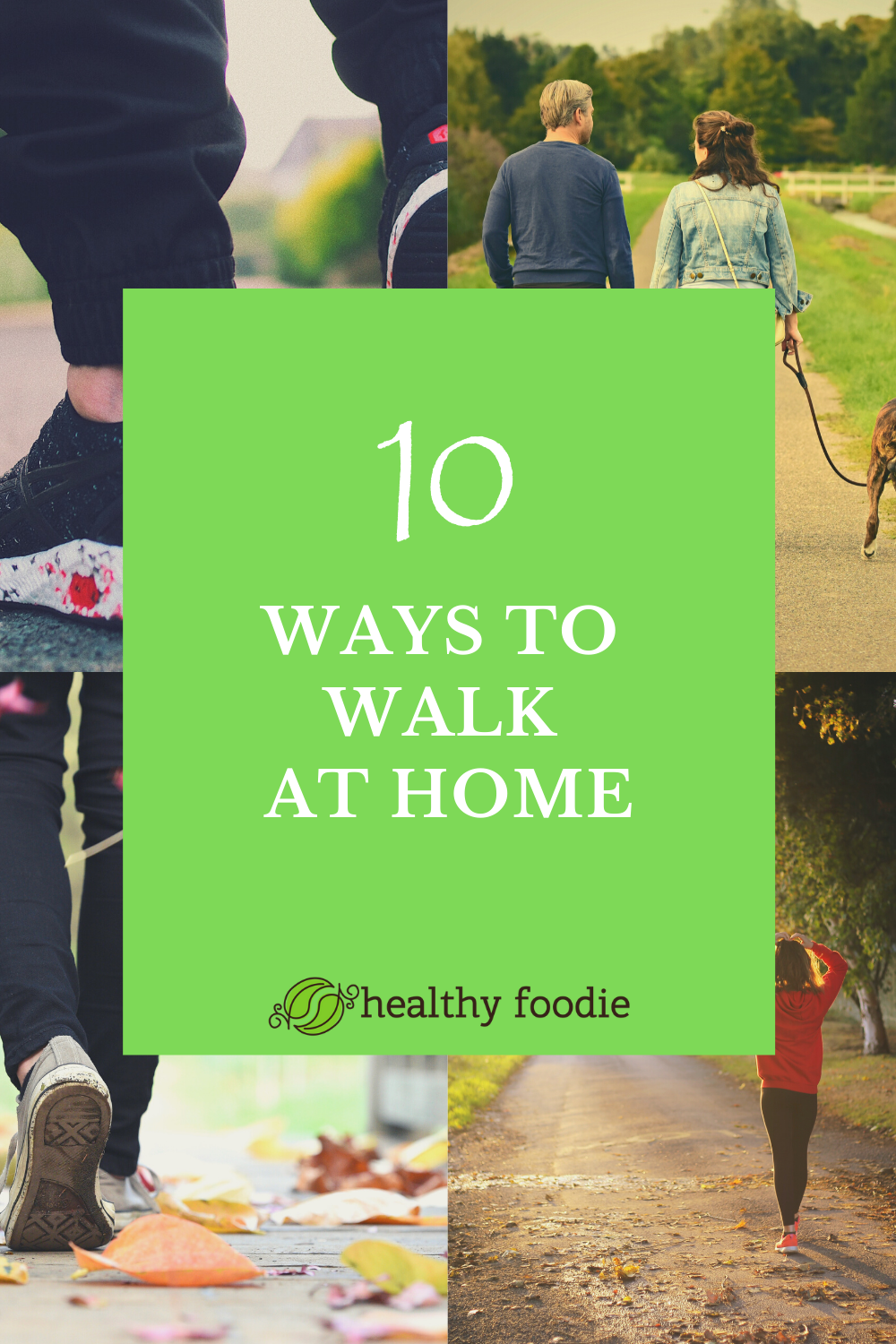 Why Is Walking Important
To walk at home is a great habit to get into. It's good for you to get your body moving and if walking is what works best for you then do it. Walking is a great low impact exercise that most everybody can do. It can help with weight loss, heart health and to prevent disease such as cancer, heart disease and also lowers blood pressure. Check out this chart below to help lose 1 pound per day walking.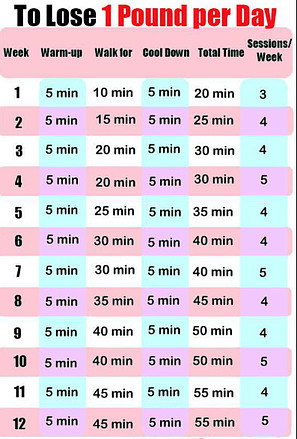 Health Benefits to Walking
Strengthen the heart
Burn calories and lose weight
Ease joint pain
Boost immune function
Lower blood sugar
Improve mood
Tone body
Boost energy
Always do what you enjoy to maintain a healthy lifestyle!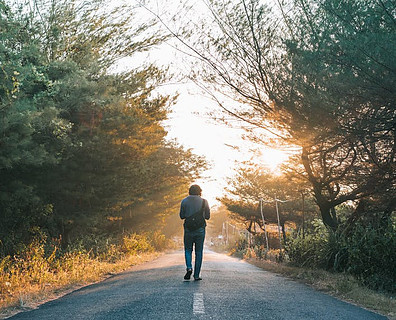 10 Ways to Walk at Home
Take a walk around the block-I have an around the block routine and I see the same neighbors each day.
Walk on the treadmill or elliptical-I bought my elliptical recently and love looking out the window while I'm on it.
Start a neighborhood walking club-I saw a woman advertise on a local community app to meet for a walking club.
Walk at the local trails-There are manicured trails near our home that you can walk safely.
Walk a dog or offer to walk a neighbors-My other favorite! My dogs love getting out of the home and walking each day.
Watch a YouTube-try watching and following along with the YouTube video below by Leslie Sansone
Take a walk around the local mall-If you like to people watch and walk then take a drive to the local mall.
Take a walk in a downtown area-It's fun to walk and window shop in a small downtown shopping area.
Take a walk at the beach-My favorite! Get some outdoor fresh air and sunshine and walk on the beach.
Take a walk at the park-Discover some parks in your area that you have never been to and explore!
This video can help you follow a walk at home workout: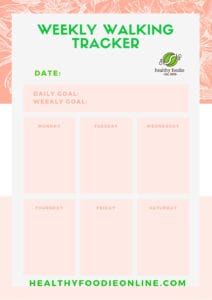 Staying Safe While Walking 7 Tips
Walk in safe area-Always find a safe area with sidewalks, even pathway and be aware of backing out cars.
Go with a partner-It's safest to walk with a partner but if you can't find anybody bring a stick to protect yourself.
Wear good shoes and comfortable clothes-Purchase quality shoes and wear loose clothing.
Drink plenty of water-Bring along cold water and keep hydrated to prevent dehydration.
Walk in daytime-This is not always possible but I highly recommended for your safety.
Wear sunscreen-Even if its seems cloudy outside you can still get sun exposure.
Stay off cell phone-This is very important! Stay off the cell phone and pay attention. It's for your own safety.
I'm so excited to get outside and walk! I hope you are too after reading my article 10 ways to walk at home. Remember the safety tips and let me know if you have any questions.