October is breast cancer awareness month so let's find out how to support breast cancer awareness. I found so many people wanting to know how to support breast cancer awareness or why being aware of breast cancer is important? I want to help spread the word so people can gain the knowledge to live a healthier lifestyle and help prevent cancer.
The main focus of Breast Cancer Awareness Month (BCAM) is to educate people on the importance of prevention, diagnosis, treatment and cure. It's an annual international health campaign organized by some major breast cancer charities.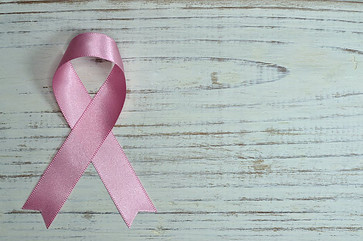 Breast Cancer is a major threat to women worldwide and it continues to be the most common cancer in women. According to breastcancer.org, about 1 in 8 U.S. women (about 12%) will develop invasive breast cancer over the course of her lifetime. In 2020, an estimated 276,480 new cases of invasive breast cancer are expected to be diagnosed in women in the U.S., along with 48,530 new cases of non-invasive breast cancer.
When my daughters were in high school the athletic teams would support breast cancer awareness by wearing pink socks or pink hair ribbons. It was always in October during the volleyball season so I remember it vividly. The girls would learn all the important reasons why and how to support breast cancer awareness. I'm so thankful they had that experience and learned how to help support a cause.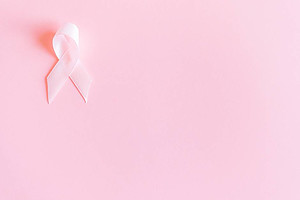 How can we support breast cancer awareness?
Here is a list of some charities supporting breast cancer awareness:
National Breast Cancer Foundation, Inc. learn more here
Dr. Susan Love Foundation for Breast Cancer Research
Dana-Farber Cancer Institute
Lynn Sage Cancer Research Foundation
Breast Cancer Alliance
It's The Journey, Inc.
Contact any of the above charities for details on how to support breast cancer awareness.
Learn more here how to support breast cancer research: https://www.nationalbreastcancer.org/breast-cancer-awareness-month/
Here is a list of some community activities that you can initiate in your community:
Get team socks in pink
Get team hair ribbons in pink
Get team tshirts in pink
Organize a walk/run fundraiser
Have employees wear pink daily to work
Have a cancer survivor come speak at work or school
Why is being aware of Breast Cancer important?
It's important that everyone is aware of breast cancer to help detect it early when it is most treatable. Early detection can mean a more successful outcome. In the US there are more than 3.8 million breast cancer survivors. Survival rates have improved so much due to early detection and awareness. Some signs of breast cancer are: persistent breast pain, lump in the breast or underarm, discharge, swelling of the breast, and/or dimpling or skin irritation.
Be sure to check with your doctor if you have any of these signs. Certain risk factors can contribute to increased cause of breast cancer. Some risk factors are lifestyle related and include: being a woman, use of birth control, having children, family history, age over 55 years, being overweight and not exercising.
How to do a Self Exam at Home
It's important to do a breast self exam at home at least once per month. See your doctor annually after 40 years old and before that from ages 20-30 have an exam every 1-3 years. The best time to do a self exam is several days after your period ends when they are not tender. Here are some directions to follow when doing an exam at home.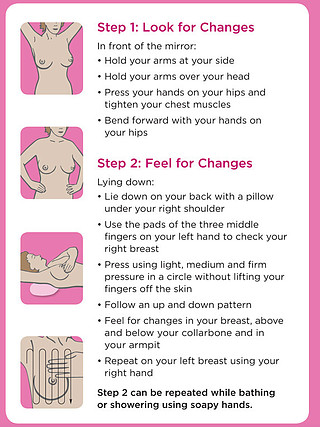 Can men get breast cancer?
According to webmd, mostly women get breast cancer but men can get it too. Most breast cancers in men go undetected due to men delaying a visit to the doctor. Since men unfortunately delay going to see a doctor, by the time they go its more severe and in the advanced stages. The symptom is similar to that of a woman and is usually a lump on the chest. It mostly happens to men between the ages of 60-70 years old. The same diagnosis and treatments are given to men and they tend to respond better to hormone therapy than women do. Let's help men to be aware too and support them with breast cancer awareness tips.
Tips to Reducing Breast Cancer from Healthy Foodie:
Stay at a healthy weight-Check with your doctor for your ideal weight
Be physically active-Exercise daily for at least 20 minutes
Buy organic foods when possible-Check out Thrive Market for home delivery
Avoid alcohol-I limit my consumption to 1-2 times per week
Eat a healthy diet rich in fruits and veggies-I suggest a plant based diet
Eat less red meat-I stopped eating red meat
Eat less processed foods-Avoid the center aisles at the grocery store
Take daily supplements-I suggest trying these organic powders from yoursuper
=>>Hormone therapy can increase your risk of breast cancer<<=
I hope you are more aware now how to support breast cancer awareness! I have known several cancer survivors that are thriving and living a normal lifestyle. There are more than 100 types of cancer in the world and some are more impactful than others. Remember the more we educate ourselves the better!