We often hear about cooking oils that are "good for us" and "bad for us", but this is a little misleading. It's true that some fats or oils are better than others, but this doesn't mean you should completely eliminate them all from your diet. This buying guide will clear up the confusion. Let's look at what makes the best healthy cooking oils and find out how to use the right cooking oils.
What is the Healthiest Oil to Cook With?
The answer will vary depending on whom you ask, but here is the truth. Most experts agree that the best oils to cook with are the ones that contain the least amount of saturated fat and trans fat. There are a few different oils that meet these criteria. Let's take a look at some healthy cooking oils! The healthiest cooking oils are unrefined and unprocessed. Additionally, it is important to shop for organic oils if you can, because they are not likely to contain pesticides or heavy metals. They are also much more likely to be unrefined.
Here is a list of the healthiest cooking oils:
Avocado Oil
Extra Virgin Olive Oil
Grapeseed Oil
Coconut Oil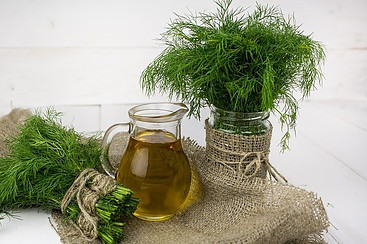 What Cooking Oils Are Bad for You?
Saturated fats are the ones that will make your cholesterol levels skyrocket, and that will lead to heart problems. The worst types of fats to consume are hydrogenated vegetable oils, which are usually found in packaged foods and fast foods. This includes: hydrogenated vegetable oils, corn oil, soybean oil, canola oil, cottonseed oil, palm oil, butter, margarine, and peanut oil. These unhealthy cooking oils are high in saturated fats, and that makes them unhealthy for your heart and raises your cholesterol levels. These oils are often found in packaged foods and fast foods because they are cheap and easy to produce.
Is Olive Oil Good For You?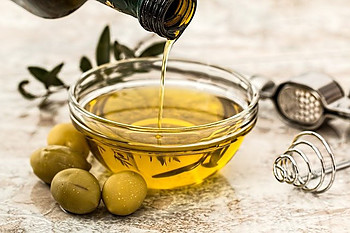 Yes! Extra Virgin Olive Oil is one of the healthiest oils especially when organic. It's high in monounsaturated fats, which means it's good for your heart. It is one of the leading contributors to the Mediterranean diet, which is known to reduce the risk of cardiovascular disease. Olive oil is rich in antioxidants, including vitamin E, and is often used in salads, pasta, and sandwiches. It's also a great substitute for butter (on bread) and margarine (on vegetables). Olive oil has health benefits like lowering cholesterol, reducing the risk of diabetes, and aiding in weight loss. It's good for high-heat cooking and it's better than butter. It has a high smoke point, so it's good for frying.
Best Cooking Oils for Heart Health
Olive Oil – Olive oil is good for your heart because it contains oleic acid, which lowers bad cholesterol and raises good cholesterol. It also contains monounsaturated fatty acids that can help lower blood pressure. Be sure to buy extra virgin cold pressed olive oil for best quality.
Canola Oil – Canola oil is high in monounsaturated fats and low in saturated fats. It is very versatile and can be used for cooking, baking, and frying. According to the heart association, canola oil has "better-for-you" fats and less saturated fat but I don't recommend because it's a processed oil.
Coconut Oil – Coconut oil is a saturated fat that breaks down easily and is used to improve blood cholesterol. It is also a good source of lauric acid, which is known to boost the immune system. Buy organic virgin coconut oil when possible. It's not processed and the one I recommend is great quality.
5 Best Healthy Cooking Oils
It's important to choose an oil that is both healthy and of good quality. This is why I've prepared this buying guide of the 5 best healthy cooking oils.
Cobram Estate Olive Oil is a premium product that is 100% produced and bottled in California. It has a mild taste with fruity undertones, made from olives that are handpicked in select Northern California orchards. Cobram Estate Olive Oil is certified Kosher, Non-GMO, and has a low acid content.
Pros: Olive oil is one of the healthiest oils, Cold-pressed, Non-GMO ingredients, Kosher, Soft, buttery taste, zero bitterness
Cons: Slightly expensive, but overall worth it
---
Delicious white truffle oil is a must for cooks who want to elevate their meals and impress their guests. This 8.45-ounce bottle of La Tourangelle's White Truffle Oil is made from fresh Italian white winter truffles and the best extra virgin olive oil, which are harvested at the peak of freshness. For discerning cooks who treasure the culinary art of cooking with fresh, pure ingredients.
Pros: Delicious earthy notes, great as a drizzle, lovely taste of truffle
Cons: Contains artificial ingredients
---
Pompeian Smooth Extra Virgin Olive Oil is perfect for cooking, sautéing, and even stir-frying. With its mild and delicate flavor and low acidity level, it's also a great option for people who are allergic to or avoid oils high in acidity. Enjoy real Italian extra virgin olive oil with this Pompeian Smooth Extra Virgin Olive Oil.
Pros: Non-allergenic, Smooth and silky, First cold pressed, Non-GMO
Cons: This oil is sourced from multiple countries
---
This Whole30 approved avocado oil is a simple, incredible-tasting oil that focuses on using whole, tasty ingredients. Primal Kitchen Avocado Oil is great for pan-frying, sautéing, stir-frying, or baking because it has a higher smoke and burn point than olive oil. This makes it ideal for high heat cooking without oxidizing or breaking down into unhealthy trans fats. This healthy oil is great in baked goods, adding a rich, hearty flavor to sweet or savory dishes without overpowering the recipe with an avocado taste.
Pros: High burn point, Great for high temperatures
Cons: A tad lacking in flavor, not organic
Check Best Price Here on Amazon >>
---
Open your door to the world of extra virgin olive oil by trying this California select, first cold-pressed, non-GMO from Cobram Estate. Blended in small batches, this extra virgin olive oil is packed with antioxidants and is keto-friendly-the perfect combination of great taste and health benefits. With an exceptionally fruity and full flavor, you will enjoy perfection in every drop.
Pros: Non-GMO, first cold-pressed, award-winning, holds at high temperatures
Cons: Comes in a plastic bottle
---
Some of the healthiest oils are monounsaturated fats, and these are found in avocados, nuts, and fish. These oils help the body absorb more nutrients, but they are also beneficial in helping to reduce the amount of cholesterol in the body. Oils that are less healthy include saturated fats and trans fats. Saturated fats come from animal sources and are found in red meat, butter, lard, and cheese. Be sure to check out my other article about cooking oil. I hope you understand more about the best healthy cooking oils! Please leave a comment below what your favorite cooking oil is.