Do you have stomach issues like bloating and indigestion?  Adding fiber to your diet can help with gut health.  Find out how to add fiber to your diet and which foods you can eat to help.
I've had guests to my site ask me how to add fiber to your diet. I actually tried it with my own diet and after getting my lab results back I saw reduced levels. Fiber in your diet is important to lower blood sugar and cholesterol levels, maintain bowel health, and can aid in healthy weight loss. You can also check out my article, 10 Foods You Should Eat Everyday, to get a glimpse of the top 10. I'm going to suggest a select few of my favorites here below.
4 Tips to Add Fiber to Your Diet
Eat Fruits and Veggies
There are certain fruits and veggies that provide more fiber than others. Eating more fruits and veggies can also help reduce your risk of diseases like diabetes and heart disease. Some of my favorites are:
Avocado with 11 grams of fiber
Peas with 9 grams of fiber
Apple with skin 5 grams of fiber
Banana with 4 grams of fiber
Broccoli with 5 grams of fiber
Raspberries with 8 grams of fiber
Grapefruit with 6 grams of fiber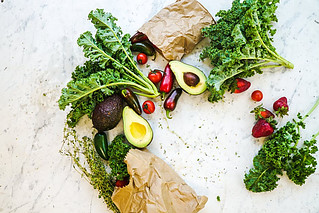 Eat Whole Grains
This is not the best option due to having lots of carbs. I recommend adding these to your diet at a minimum.
Bran cereal with 20 grams of fiber
Oats with 12 grams of fiber
Brown rice with 8 grams of fiber
Take a Fiber Supplement
I think its best to get your fiber intake from your foods that you eat each day. If this is really a challenge for you then I recommend a healthy supplement. I really like the Rainbow brand of vitamins and supplements.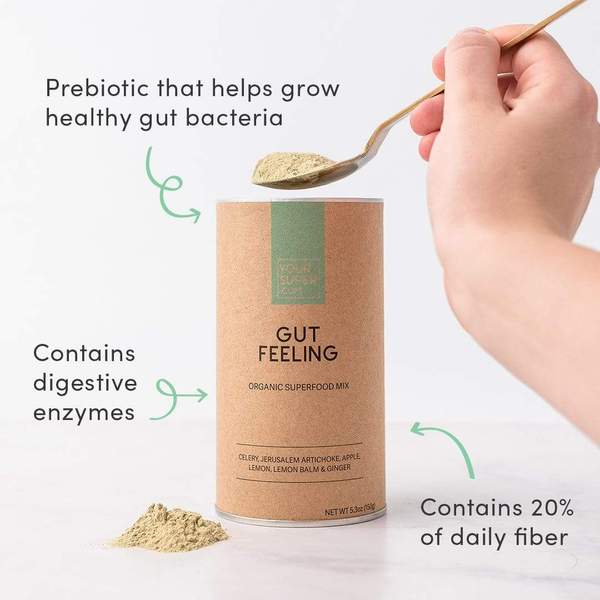 Eat Beans and Legumes
Beans and nuts are my favorite when increasing my fiber intake and I highly recommend a variety. Here are my favorite choices:
Almonds with 4 grams of fiber
Flax seeds with 7 grams of fiber
Chia seeds with 10 grams of fiber
Black beans with 15 grams of fiber
Kidney beans with 13 grams of fiber
Symptoms of an Unhealthy Gut
Food Allergies
Bloating
Skin Issues
Poor Digestion
Brain Fog
Fatigue
Sugar Cravings
Painful Fullness
Excess Gas
Constipation
Indigestion
Diarrhea
Best Organic Fiber Supplement
There are many supplements on the market today.  I've done some research and found a special supplement that can help add fiber to your diet and many other added health benefits.  It's called Gut Feeling and it's a daily Prebiotic powder mix for healthy digestion.  If you want to learn more about a probiotic, go here for more info on Gut Restore.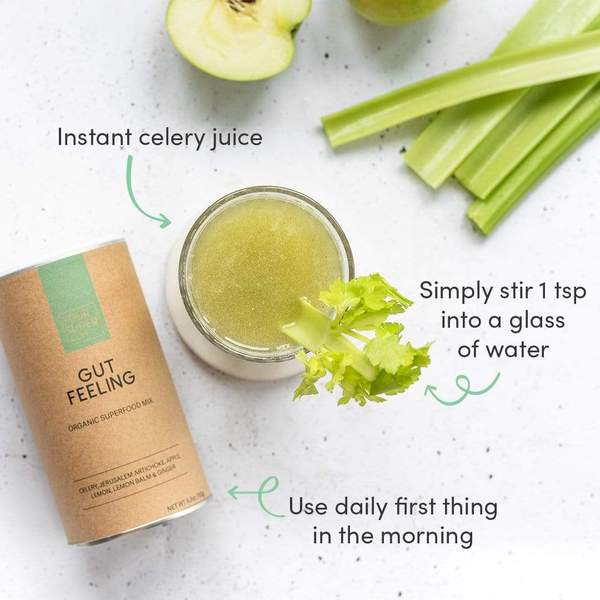 The daily requirement of dietary fiber for adults is about 30 – 40 grams but only about 70% of adults consume that.
Be sure to drink lots of water when increasing your fiber intake
Learn more about Gut Feeling an organic superfood powder here
So you should have a good basic understanding of how to add fiber to your diet. In choosing a reference for learning more about how to improve your overall health, I suggest taking the Food Revolution masterclass here. And if you want the poster Top 10 Foods to Eat and Avoid for Longevity you can find it here.