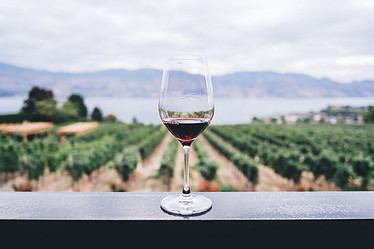 Is wine healthy for you has been something I've wondered about for sometime now.  So I compiled a list of possible benefits here from goodhousekeeping.com and National Institutes of Health for your review:
Is wine healthy for you?
Combat inflammation-studies suggest that a compound called resveratol has anti-inflammatory properties that aid in lowering harmful chronic inflammation
Rich in antioxidants-grapes have high levels of polyphenols which are antioxidants shown to reduce oxidative stress and inflammation
Benefit heart health-theres a plant-antioxidant compound called flavonoids in the skins of grapes used to make wine that can lower the risk of heart failure and improve blood pressure
Promote longevity-maybe from the relaxation effects and supposed belief that people who drink in moderation tend to have healthier behaviors
Promote healthy gut bacteria-can improve metabolic syndrome markers in people with obesity
Benefit mental health-can lower the risk of Alzheimer's due to the flavanols in wine that protect the bodies cells that support healthy blood vessels which is a key benefit that can improve blood flow to the brain and prevent plaque from developing
I would say in moderation it could be healthy for you whether its red or white wine.  Although It's not recommended to start drinking alcohol to improve any health problems.  One drink per day for a healthy adult will be alright to consume.  Let's take a look here at what the medical professionals are saying at the Mayo Clinic to see if wine is healthy for you.
Wine Buying Guide
Consider the Flavors You Favor. Wines of a varietal share basic characteristics
Consider Other Taste Attributes
Consider the Food Being Served
Consider When You'll Drink the Wine
Don't Automatically Equate High Price With High Quality
Don't Depend on Consistency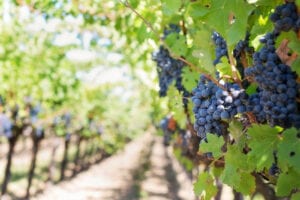 If you have ever considered a wine club be sure to take advantage of this deal.  It's the 30th anniversary of the The California Wine Club so let's celebrate and get a good deal at the same time.  Be sure to use code 1990 before June 30 for 30% off.  I like The California Wine Club because they give opportunity to small family wineries and because of the wide wine club levels available.  You can see all the options here.  How about pairing your wine with some fruit and cheese?  Check out the recipe for the perfect pairing fruit and cheese nibble board.
In moderation, it is okay to drink wine everyday.  I recommend choosing a good quality wine or an organic selection.
Supposedly beer is healthier due to its extra amount of vitamins, protein and fiber.  To be honest, that doesn't mean to drink beer over wine.  Just drink what you like the taste of better.
And just remember to always consume in moderation and always check with your doctor.  So what do you think, is wine healthy for you?