What is in Biotin? Biotin is a water-soluble micro nutrient found in certain foods and is also known as Vitamin B7 or Coenzyme R. Converting food into energy is the main benefit of biotin. Biotin promotes appropriate function of the nervous system and is essential for liver metabolism. It helps the body metabolize carbs, proteins and fats. How to benefit from biotin depends on some important lifestyle factors and overall health.
As an Amazon Associate I earn from qualifying purchases. When you use the links on this page to make a purchase I may get a small commission and you may get a great bargain. It's a win-win all around.
Biotin can be consumed by way of certain foods or by taking a supplement. Biotin has been used to help with improving thinning hair, weak nails and problematic skin but please note there isn't much research around the subject. The research is limited.
Biotin is critical for the metabolism of carbs and fatty acids
What are the Key Benefits of Biotin?
Helps convert food into energy-helps with metabolism of proteins, carbs and fats for production of fuel for the body
Better nutrient absorption-having biotin present helps healthy nutrients be absorbed in the body
Lower cholesterol-reduces LDL levels which can lead to heart disease or stroke if not managed properly
Healthy hair, skin and nails-this is not proven but many people claim to have results and the dosage to see results is much more than the average 10 mcg-30 mcg per day, it's 1000-3000 mcg/day
Helps manage type 2 diabetes-biotin can improve triglyceride and glucose levels managing blood sugar levels and reducing pain from diabetic nerve damage
Boosts thyroid health-since thyroid problems are linked to weakened immune systems, biotin could be effective in improving immunity support which would help boost thyroid health
Supports nervous system support-biotin can help the nervous system function properly and cells produce energy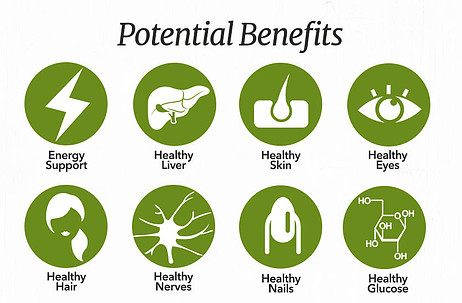 It has been known that biotin can help support fetal development during pregnancy for women but it should be managed by a doctor. For pregnant women it is usually suggested to take folic acid and biotin but no more than 30 mcg/day of biotin.
It has also been noted that patients with Multiple Sclerosis have benefited from taking a high-dose of biotin to improve vision and reduce paralysis. Biotin helps MS patients by supporting nerve cell metabolism and activating key enzymes helping the body to produce more myelin. Myelin is a substance that covers and protects the nerve cells.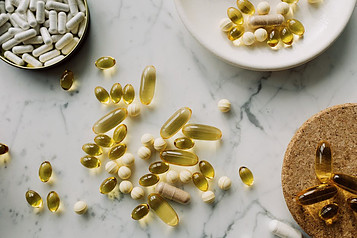 Which Foods Have Biotin?
1 large organic egg contains 10 mcg of biotin
3 oz of organic cooked liver contains 30.8 mcg of biotin
3 oz of organic red meat contains 3.8 mcg of biotin
3 oz of canned wild caught pink salmon contains 5 mcg of biotin
1 cup of organic sunflower seeds contains 9.6 mcg of biotin
1 cup of roasted almonds contain 6 mcg of biotin
Additional foods with fair amounts of biotin are: avocado, cheese, banana, brewers yeast and whole wheat bread.
It is always recommended to consume foods that support overall health before taking a supplement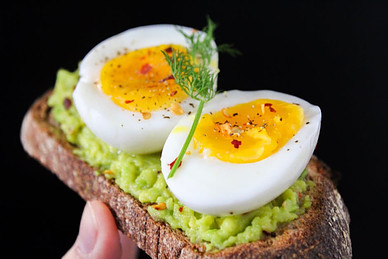 What are the Symptoms of Biotin Deficiency?
Mood changes
Conjunctivitis
Rash on face
Dry itchy skin
Brittle hair or hair loss
Low energy levels or fatigue
Digestive problems
Seizures
Tingling in extremities
Muscular aches or joint pain
Decline in cognitive control
Biotin can interfere with lab tests so be sure to check with your doctor before getting any blood work
Biotin deficiency is rare
Dr. Sam Bailey talks about biotin in the video below. She discusses biotin and shares about a study done on healthy women complaining of hair loss. These women were all tested and 38% had biotin deficiency. 49% had sub-optimal biotin levels. 11% could be cured without taking biotin. Watch the video to learn more.
How to Benefit from Biotin
Now that you have learned how to benefit from biotin and what is in biotin be sure to maintain a balance when taking supplements. Adults should take between 10 and 30 mcg per day. In my opinion the best hair, skin and nails supplement with biotin has made improvements for me after taking it on a regular basis; see my last product review on a New Chapter vitamin for more details. Since there are no known toxicity risks or side effects it is safe to test it out and see if it works for you. And since biotin is water-soluble any extra biotin will pass through your body when urinating. So not to worry!
Please comment below and share your experiences taking biotin. I would love to hear from you.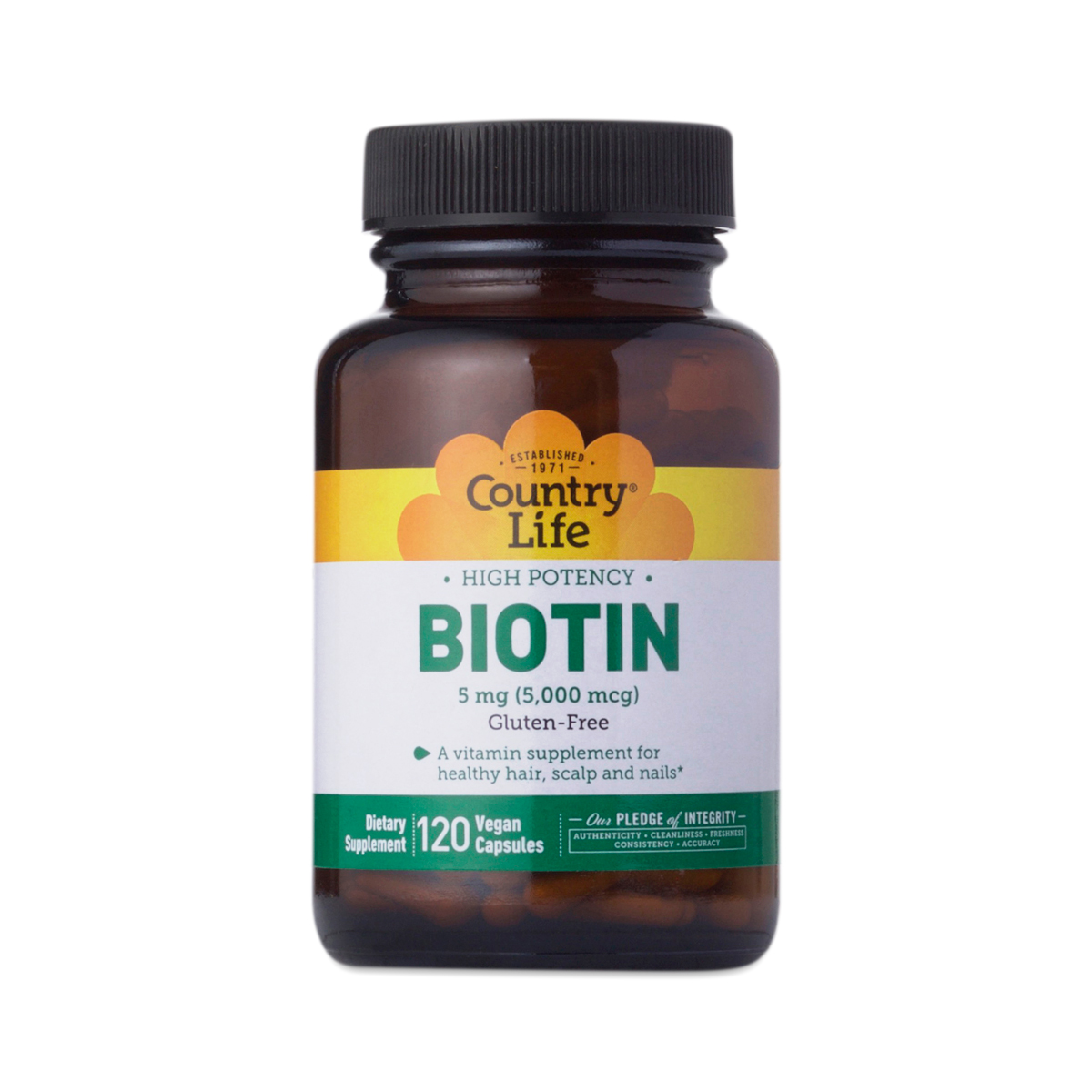 As an Amazon Associate I earn from qualifying purchases. When you use the links on this page to make a purchase I may get a small commission and you may get a great bargain. It's a win-win all around. Full disclosure. The information contained in this website is for educational and informational purposes only and is not intended as health or medical advice. Always consult a doctor.