There are plenty of detox programs available in the marketplace but I've found the healthiest option for women. Here is the Your Super Detox Bundle Review that can help improve your health. It includes all natural and organic products. It's the best bundle if you're looking for a whole body "reset" to reclaim your energy and feel good. I love that it is a short 5 day detox with ingredients that you may already have in your fridge. Simple and easy to get through with a true healthy approach to detox for women.
Click Here To Get BEST Pricing For The Detox Bundle
Get 15% off with code healthyfoodie
As an Amazon Associate I earn from qualifying purchases. When you use the links on this page to make a purchase I may get a small commission and you may get a great bargain. It's a win-win all around. Support my page and I can continue to provide great tips, recipes, reviews and lifestyle advice. Ask me how by clicking here!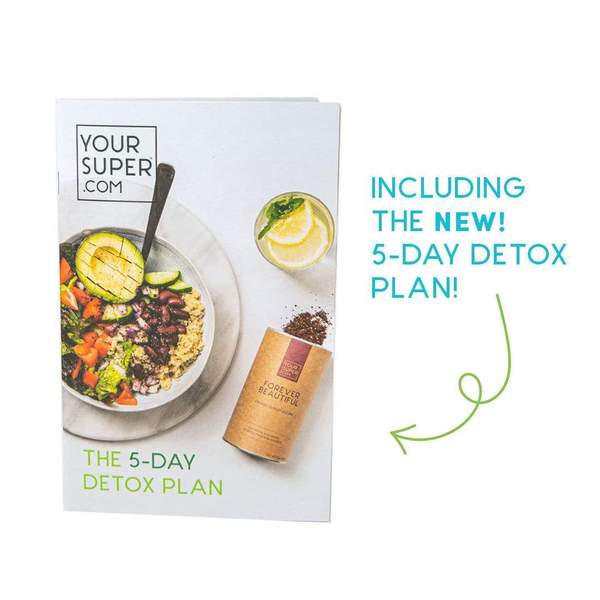 Detox Side Effects
Potential side effects of starting a detox plan will depend on where your body is currently at and what your eating habits are. If you eat a relatively clean diet and are looking to simply remove unwanted toxins then you may have less side effects than some people. Typical side effects are: fatigue, light-headed, nausea, low energy, to name a few. Overall, with the Your Super Detox Bundle, you will experience minimal side effects due to the pure nature of the detox plan.
Health Benefits of the 5 Day Your Super Detox Bundle
Support Your Immune System
Improve Your Health
Enjoy Better Sleep
Reduce Bloating & Inflammation
Increase Your Energy Levels
Product Overview for Detox Bundle
Product: Your Super Detox Bundle
Key Values: Certified Organic, Non-GMO, Gluten Free, 100% Vegan, 100% Natural, No Additives, Dairy Free, Soy Free, Plant Based, No Stevia, Glyphosate Free, No fillers, No preservatives, Produced in USA.
Size: varied sizes 5.3 oz and 14 oz plus sample sizes
Price: $169.90/one time purchase, 20% off if you signup for the subscription box $135.90/Bundle
Click Here To Get BEST Pricing For The Detox Bundle
The Detox Bundle includes:
Super Green Mix – for immune support & micronutrients
Forever Beautiful Mix – for vitamin C & antioxidants
Golden Mellow Mix – for less stress & reduce inflammation
Skinny Protein Mix – stay full longer & maintain a healthy weight
Starter Pack to sample every superfood mix & improve your health
Printed 5-Day Detox Plan Booklet with even MORE detox recipes
Access to the Exclusive Members Group for personal support
Return Policy/Guarantee: 30 days money back guarantee
Shipping: Free shipping on orders over $75
Subscription Benefits: save on becoming a super member with these benefits; get 20% off always, customize each order, skip orders anytime, earn double reward points, cancel anytime, delivered every 30 days, never run out of superfood mixes, get early access to new products, and receive exclusive recipe ebook
Ingredients and Nutritional Info

Your Super Detox Bundle Facts
Results will vary from person to person. People who have followed this detox have experienced increased energy levels, better digestion, glowing skin, overall better mood, improved sleep, weight loss and reduced sugar cravings — just to name a few.
This detox is all about refueling your body with nutrients, which in most cases is healthy for everyone! However, if you are pregnant, breastfeeding or taking certain medications, please consult your doctor.
This detox diet plan focuses on real, whole foods and nutrient-dense superfoods. This detox also eliminates meat, dairy, processed foods, caffeine, sugar, salt, oils, additives and fillers. Breakfast is a green smoothie, lunch is a plant-based meal and dinner is a berry smoothie. You also have the option to have a snack in the afternoon.
A printed 5-Day Detox Plan is included with your order. After purchasing the bundle, you'll also receive an email with a link to download an electronic version of the 5-Day Detox Plan.
You'll receive support before, during and after the detox. Email kris@yoursuper.com, call us at (213) 550-5532 or join us in our exclusive Facebook group where we motivate and inspire each other on our detox journey. (You'll receive a link after purchasing the Detox Bundle.)
Are you wondering do detox cleanses work? Click here to checkout my related article The 3 Best Detox Cleanses!
I hope I've inspired you to improve your health and try the Your Super Detox Bundle Review. I'm so excited that you have chosen to find an organic and natural detox plan to help you feel better. Everyone deserves to feel better!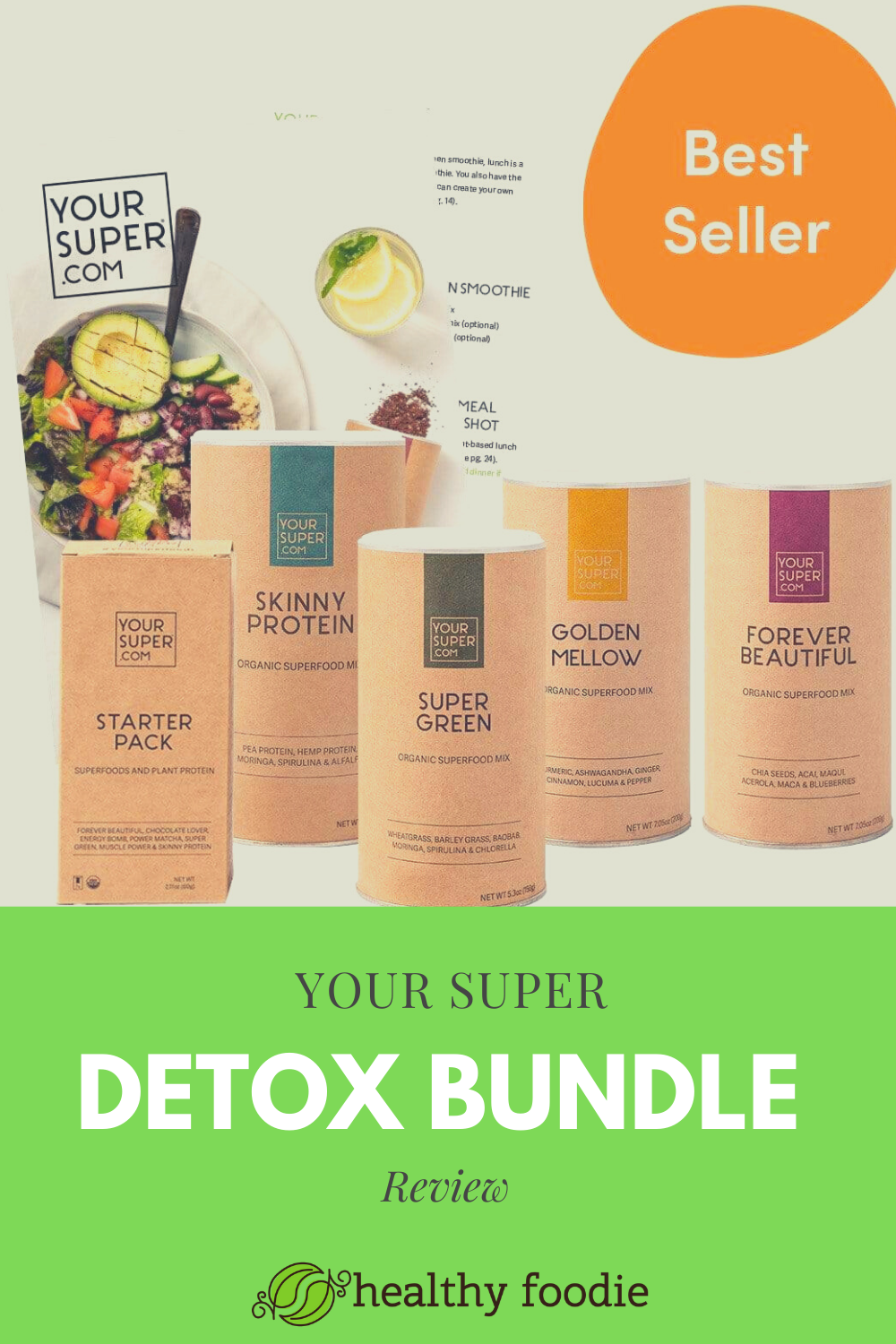 I'm so glad you're here!
Let's Be Friends!
Get your FREE healthy lifestyle checklist. Make healthy living a habit!