Recently I've enjoyed having some tea in the later afternoon. I tried a couple different types of tea then I decided to research what are the benefits of tea. I had some special flavors that I prefer for health reasons like white, green or black tea. And I tried using the loose tea and the teabags. There are many different options when choosing a tea and I will share them with you here. Let's first learn about the history and legends of discovering tea.
If you want to view the tea selections from Art of Tea click here
History of Tea: Legends from India and China
The history of tea dates back to ancient China around 2737 B.C.E. when an emporer, Shen Nong, mistakenly discovered it. Shen Nung was a skilled ruler and scientist when he was boiling tea in his garden and a leaf from a wild tea tree fell into his boiling pot of water. He liked the infused water so much that he decided to do research on the plant further. During his research he discovered medicinal properties linked to tea.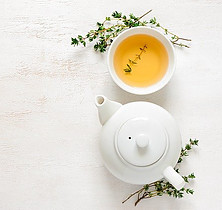 Now there are also tea discoveries attributed in India when Prince Bodhi-Dharma an Indian saint founded the Zen school of Buddhism. In the year 520 he left India to preach in China. To prove some Zen principles he vowed to meditate for 9 years without sleep and then towards the end of his meditation he fell asleep. When he woke up he was so confused that he cut off his eyelids and threw them to the ground. Legend has it that a tea plant sprung up on the spot to sanctify his sacrifice.
Whichever the legends, the origin of teas roots proves difficult and could be its own class history lesson in itself for maybe another blog post.
Health Benefits of Tea: Tips and Tea Variety Suggestions
There are many benefits of tea and I've chosen to identify some of them here:
Tea may help reduce risk of heart disease,cancer & type 2 diabetes-I suggest Matcha tea for this
Tea contains antioxidants and may protect against osteoporosis-especially White tea because its less processed
Tea may boost the immune system and prevent respiratory illness-Try Holy Basil or Tulsi
Tea may help prevent bone loss and is rich in vitamin C-I suggest Moringa tea for this
Tea may boost exercise endurance and improve overall health-I suggest Green tea
Tea may provide some minor protection from UV rays and increase blood flow-I suggest green tea
Types of tea: There are about 6 types
There are teas that have high concentrations of antioxidants. They are green tea, white tea, black and oolong teas. And then there are other teas made from fruits, herbs, and seeds which have fewer antioxidants. Antioxidants are substances that can prevent or slow damage to cells caused by free radicals. There are more than 1500 varieties worldwide.
The most interesting fact is that all true teas come from the same plant, Camellia Sinensis. Each type is unique due to its processing method.
Something to note is tea is fermented/oxidized by using a hot humid environment. The tea leaves are spread on bamboo racks to wither for a few hours immediately after they are harvested. They are rolled and placed into a cloth-lined bamboo basket once they become soft enough.
Black tea-most common tea
White tea-the least processed tea
Green tea-the oldest tea
Oolong Tea-between green and black tea
Puerh-dark semi-rare tea made from a larger leaf strain
Herbal Tea-known as Tisane tea that does not contain any leaves
=>>Check out my article here on What is in Kombucha for other ways to drink tea<<=
How to Brew Tea: Tips to Making a Proper Cup
Use filtered water-The better the water the better the tea will taste
Set the correct water temperature-Use an electric kettle with temperature setting
Steep for the correct amount of time-Use a timer, usually 3-5 minutes depending on type of tea
Use loose tea-The best tea to steep due to its high quality
Warm the teapot-Add hot water to the teapot to warm it up then swirl it around and dump it out
So what are the benefits of tea?  There are many from preventing diseases to helping with a nagging cough.  And there are many uses and types available on the market.  I prefer organic loose tea.  My favorite is pomegranate or white peach!
Try it from Art of Tea, handcrafted in Los Angeles.