Easy and compact! That's why I love my electric milk frother to make healthy drinks. I've been using it for awhile now and I'm amazed how convenient it is. So much that I decided to do a review on the top 5 Electric Milk Frothers to Blend Protein Powder. I use mine for mixing all types of healthy protein powders including power matcha, plant collagen, dairy free vegan drinks and coffee lattes. See my demo video below for How to Make Mellow Yellow from YourSuperfoods in a Milk Frother.
Healthy Foodie's Picks for the Top 5 Electric Milk Frothers to Blend Protein Powder
I will review all the same style frothers that are compact and stand alone on a counter. They all have a detachable container for easy cleaning and most are dishwasher safe. They are not the handheld style but I will review those in a future review article.
Do Milk Frothers Heat Milk?
There are a wide selection of milk frothers that heat milk. I've reviewed them for you here and they all heat the milk. The settings are easy to understand and activate. For some of the frothers, you can switch out an attachment for what function you want. For example, the frothing disk creates foamed milk while the heating disk is used for hot milk with no foam. The attachments are stored underneath the unit for quick access. Be sure to read the manual so you know how to properly operate your frother.
How Do I Choose a Milk Frother?
Buying Guide for Electric Milk Frother
Cleaning-Check if the frother has dishwasher safe containers and is easy to clean. Most of the ones I see are dishwasher safe unless they are connected to the electric base.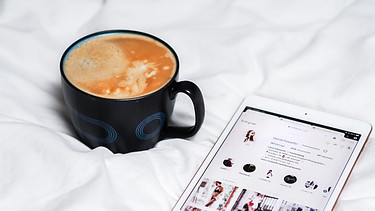 Power-Be sure the power is adequate to combine powders and milk. You want to be sure the lumps are all out so look for an electric frother with 500-600 watts of power.
Quality-I always check the reviews and look for a reputable name brand. My favorite brands are always high in reviews and customer comments. I noticed some negative reviews on some of the units but sometimes that comes down to user error. Be sure not to leave the container on a hot base because that can cause damage to the frother.
Safety-Is there an auto shut off? I've outlined for you which frothers are auto shut off and most of them are. If the frother does not have auto shut off there is a high likelihood the milk could overheat and scorch.
Attachments-Most of the electric frothers have an attachment that stores underneath the unit. The discs or whisks they call them can be switched out depending on if you want to froth or just mix powders.
Budget-Prices range from $60-$130 for this type of countertop electric milk frother.
Top 5 Electric Milk Frothers to Blend Protein Powder
1. Capresso Froth Max Milk Frother
Easy and compact for display on the kitchen counter in all size homes. Use for 8-ounce for frothing, 12-ounce for heating without froth. Auto shut off. I use heat without froth and it mixes the powder for an ideal consistency without lumps. The mixture is a manageable heat that I can drink right away. Easy to clean and dishwasher safe. The plastic pitcher is BPA free. The unit has 600 Watt power output. Made in Switzerland.
Size: 12 oz removable container
Attachments: 2 whisks are stored under unit
Material: BPA free plastic
Pros: 3 illuminating temp controls, compact, easy to use, auto shut off
Cons: Plastic container, corded
Capresso has 4 models to choose from.
2. Secura 4 in 1 Electric Automatic Milk Frother
Cordless sleek design allows cold or hot functions. One button controls the temperature while using frothing heating only disk or frothing only disk which stores under the unit. Dishwasher safe and easy pour spout. Auto shut off helps with safety and to prevent scorching. Made in USA.
Size: 17 oz removable container
Attachments: 2 whisks and one at a time stores under unit
Material: Stainless Steel
Pros: Cordless, Stainless Steel, Large Container, Easy Pour Spout
Cons: Only one button for complicated controls
3. Breville BMF600XL Milk Cafe Milk Frother
The Milk Cafe is a unique cordless unit that can blend protein powders, coffee latte drinks and hot chocolate. The milk jug detaches from the base and is dishwasher safe. The 500 watt unit comes with 2 discs for lattes and cappuccinos. The adjustable timer has warm, hot and cold stir settings. Designed and engineered in Australia and manufactured and assembled in China.
Size: 3 cup removable milk jug
Attachments: 2 discs stores under unit
Material: Stainless Steel
Pros: Cordless, Stainless Steel, Detachable
Cons: Loud, heavy container
4. Milk Frother 4 in 1
The milk frother instantly brings you the fantastic café-style taste and leisure feelings at home, for sharing with your family a few cups of coffee or warm drink with creamy foam, in just a less than 2 minutes! Froths an 8.5oz size of milk or heats 16.9oz of powder with hot milk at one time. Comes with 3 unique attachments that froth or combine milk. Has 4 control modes with the touch of one button. Can froth cold milk, can heat the milk to create a hot froth, can warm the milk only and mix protein powders. 550 watt power.
Size: 8.5oz/16.9oz
Attachments: 3 unique spinning whisk attachments
Material: Stainless Steel
Pros: Cordless, Quiet, Auto Shut Off
Cons: No storage underneath, Controls not labeled
5. AEVO Electric Milk Frother Machine
2 buttons make this frother easy to use. Die-cast aluminum pitcher heats up faster, and its lid has an integrated magnetic frother for finer & more delicate foam. 4 modes to choose from for every desire of hot drink including frothing, heating. Easy to pour spout and dishwasher safe container.
Size: 8oz
Attachments: No attachments
Material: Die Cast Aluminum
Pros: Quiet, Auto Shut Off
Cons: Complicated 4 mode controls not labeled, Corded
I've shown you here how to make Mellow Yellow in the milk frother but you can also use it to mix the other powders from YourSuperfoods. Try all the powders today by clicking here.
The milk frother is also a great machine for making bulletproof coffee for the keto diet. To make bulletproof coffee, combine 8oz cup coffee, butter and MCT oil.
4 Milk Frothing Tips for Electric Milk Frothers
Start with cold milk and a cold container to pour into
Measure milk so you don't have too much
Never re-steam milk
Use a thermometer if your frother doesn't do the timing for you (150-160 degrees F)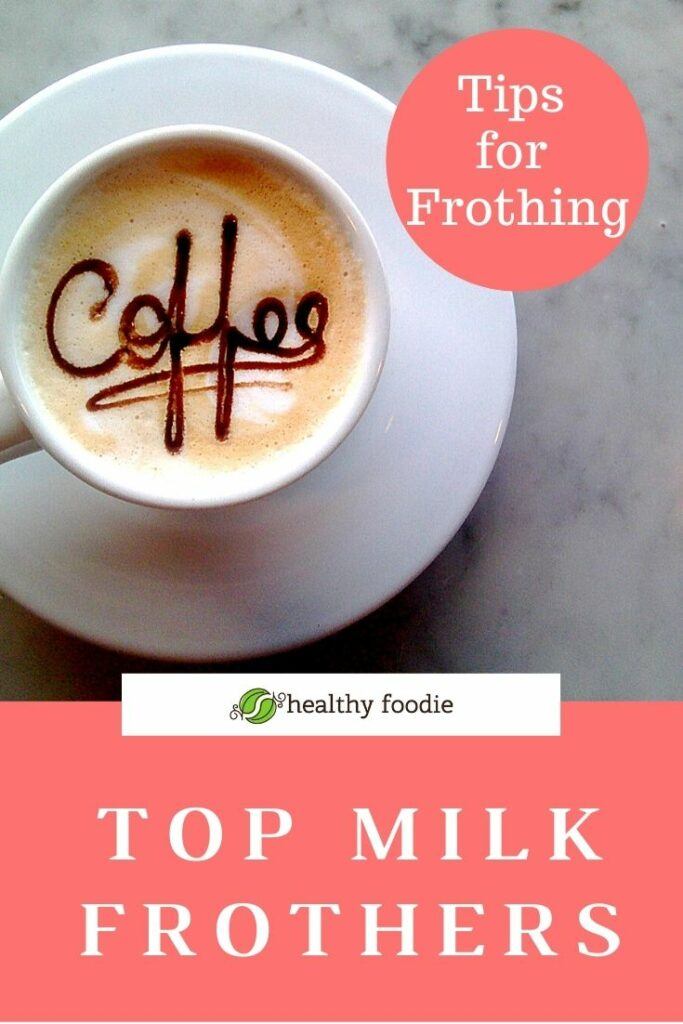 I hope you have a good idea now what type of frother you would like. I never thought it could be this easy to heat and make healthy drinks in my Milk Frother. The Top 5 Electric Milk Frothers to Blend Protein Powder are all great choices but I recommend the Capresso. Mostly due to the fact that I have one and I know it works well and is reliable.

As an Amazon Associate I earn from qualifying purchases. When you use the links on this page to make a purchase I may get a small commission and you may get a great bargain. It's a win-win all around. Full disclosure. The information contained in this website is for educational and informational purposes only and is not intended as health or medical advice. Always consult a doctor.