Are you looking to start the Keto Diet? In order to make sure that you get the most out of the diet, first you need to make sure you're doing it correctly by using my Keto Diet Guide for Beginners. It can be frustrating and even dangerous to cut corners on the ketogenic diet. So, I've listed some tips, programs and a meal plan to help you build good habits from the beginning!
How To Get Started On Keto
As I mentioned in one of my previous articles How Healthy is The Keto Diet the ketogenic diet is a low-carb diet that trains your body to burn fat for energy instead of glucose. This is the reason that many people use it for rapid weight loss.
In order to get started on keto you must first understand what the diet is and how it will work for you. Since this diet requires you to keep track of your carbohydrate intake, I highly suggest getting a food journal or app that can record what you've eaten. Studies show that, to get your body into the required metabolic state called ketosis, you will have to consume under 50 net carbs per day. Net carbs are the amount of carbohydrates that are actually absorbed by the body. If the food that you are purchasing doesn't explicitly state the amount of net carbs it contains you can calculate this for yourself! Just subtract the fiber from the total number of carbs and sugar alcohols (if any).
Overall, the average person should consume between 20-35 grams of carbohydrates while on the ketogenic diet. Tracking your calories is also a good way to make sure that you are maintaining a healthy balance for effective weight loss!
Because the ketogenic diet requires you to exclude this food group, your body may start to feel the effects of this change for a day or two. This is what many call the "keto-flu." In a nutshell, when your body shifts from burning glucose to burning fats, you may begin to feel flu-like symptoms such as headache, fatigue, mental fogginess and so on. Although this is temporary, it is helpful to prepare by drinking lots of water, replenishing your body with sodium, potassium, and magnesium, and making sure you are eating enough fat.
I also highly recommend one of the programs in my list below for the Best Keto Meal Programs for Beginners.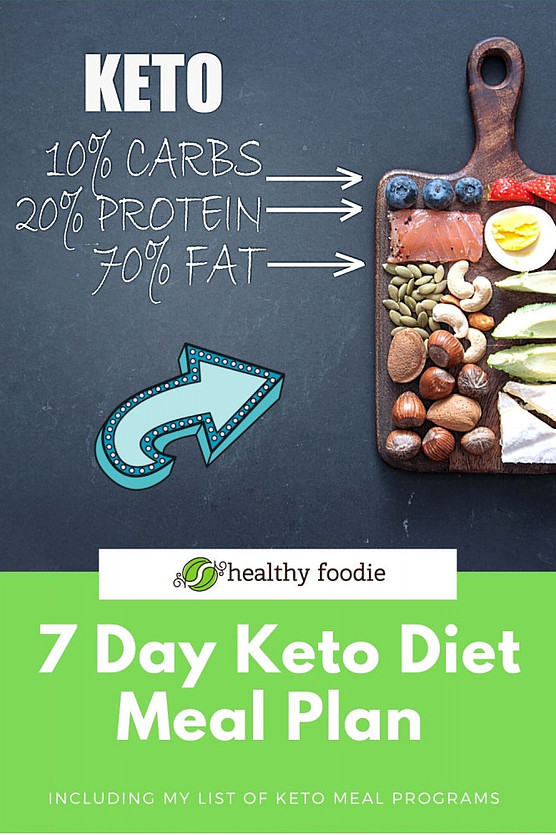 6 Best Keto Meal Programs for Beginners
If you want some assistance with Keto meal delivery programs, I'm providing my list of the 6 Best Keto Meal Programs for Beginners.
PlateJoy-PlateJoy makes healthy eating easy in 2 steps: Take our lifestyle quiz to help us get to know your tastes, health goals and time constraints. Then receive custom meal plans to simplify your life.
Trifecta-Keep your appetite in check with a low carb meal plan. The keto diet promotes weight loss with healthy fats, grass-fed meats, and wild-caught seafood. Trifecta gives you the food, the advice, and the community support you need to achieve your goals. We do the meal planning, shopping, and cooking, so you can focus on everything else.
Snap Kitchen-One meal delivery service for all your needs. Our chefs & dietitians bring you fresh high-quality meals so you can feel your best! Enjoy healthy paleo, keto, high protein, and low carb meals right to your door.
Sun Basket-Organic produce, clean ingredients, and delicious recipes delivered weekly. Paleo, Lean & Clean, Gluten Free, Vegan, and more.
Freshly-Freshly delivers chef-cooked and nutritionist-designed meals that are made with real, whole foods, and no artificial preservatives or sweeteners. Customers choose from a rotating weekly menu of 30+ meals that are ready to heat and eat in 3 minutes.
Purple Carrot-Purple Carrot started with just a seed of an idea in 2014: encourage people to eat more plants for their health and the health of the planet. Today, it is leading the charge for people to adopt a plant-based lifestyle.
How To Know You're In Ketosis
For the ketogenic diet to start working, your body must first enter ketosis. Ketosis is a metabolic state caused by the lack of sugar from carbs. During this time, your body starts to produce ketones, which are created in the liver as your body turns fat into energy. Differing from one person to another, it can somewhere between a day to about a week and a half to get into a constant state of ketosis.
So how do you know you're in ketosis? Try this Keto testing kit to see if you're in ketosis:
You can purchase a blood or breath ketone tracking meter as well as urine strips in order to see when your body enters ketosis. Otherwise, your body will give you some signs as well. Along with the symptoms of the "keto flu" you also may experience a dry mouth or the feeling of increased thirst. Coupled with this is increased urination for the first few days. This is because keto rids your body of excess water, therefore, this is actually a good sign you've begun ketosis. Make sure to keep yourself well-hydrated from the beginning so your symptoms don't worsen. Another telling sign of ketosis is reduced hunger. Part of what makes keto effective for weight loss is the fact that it takes away your hunger, reducing your calorie intake. This is why it is important to keep track of your calories so you are consuming the correct amount that your body needs. You can keep track with this Keto Diet Journal here.
Initially, you may also experience some digestive issues, such as constipation or diarrhea, as well as insomnia. However, both of these issue are temporary and will be replaced with increased energy and focus once your body fully adapts to the diet. Weight loss is also a good sign that you are in or headed toward ketosis! Making sure that you are eating the right foods while on this diet can help you to guarantee you will begin to see changes in your body.
Check out my article here on the uses of MCT Oil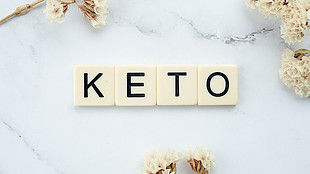 I wanted to help you get started in planning your meals to make sure you always have a good list of choices as you get started on the keto diet. Remember: you can tailor any meal plan you find to fit your specific needs in terms of calorie and carbohydrate count! Here are a couple keto-friendly recipes that I found to help you get into ketosis:
Sunday:
Monday:
Breakfast: Keto bacon or pepper egg bites
Lunch: Low-carb cauliflower mac and cheese
Dinner: Lemon garlic chicken with sauteed broccoli
Tuesday:
Wednesday:
Breakfast: Egg scramble with cheese and apple gate bacon
Lunch: Keto broccoli salad
Dinner: Low-carb Bacon cheeseburger casserole
Thursday:
Breakfast: Baked avocado or bell pepper egg boats
Lunch: Keto BLT Cheese or Low-Carb Tortilla Wrap
Dinner: Tuscan Butter Shrimp with Steamed Spinach
Friday:
Breakfast: Greek Yogurt with keto granola
Lunch: Cobb salad with hard boiled eggs, cheese, and turkey
Dinner: Cauliflower Chicken Curry
Saturday:
Breakfast: Keto (Almond Flour) Pancakes
Lunch: Cauliflower Fried Rice
Dinner: Garlic butter baked salmon and asparagus
Check out my keto dessert recipe for Chia Seed Pudding
Remember to always consult a doctor when choosing a new diet
I have attached links above to some of my personal keto diet recipes! Along with these meal plan options and recipes, you can find great food and snack options that are specifically made for keto at the grocery store. Just make sure to check the nutrition facts before you buy them to make sure they fit the needs of your particular diet.
Keto Snacks
Kale Chips
Nuts and Cheese
Hard Boiled Eggs
Celery or Mini Sweet Peppers paired with Herb Cream Cheese
Veggie Sticks with Nut Butter
Pork Rinds
Beef Jerky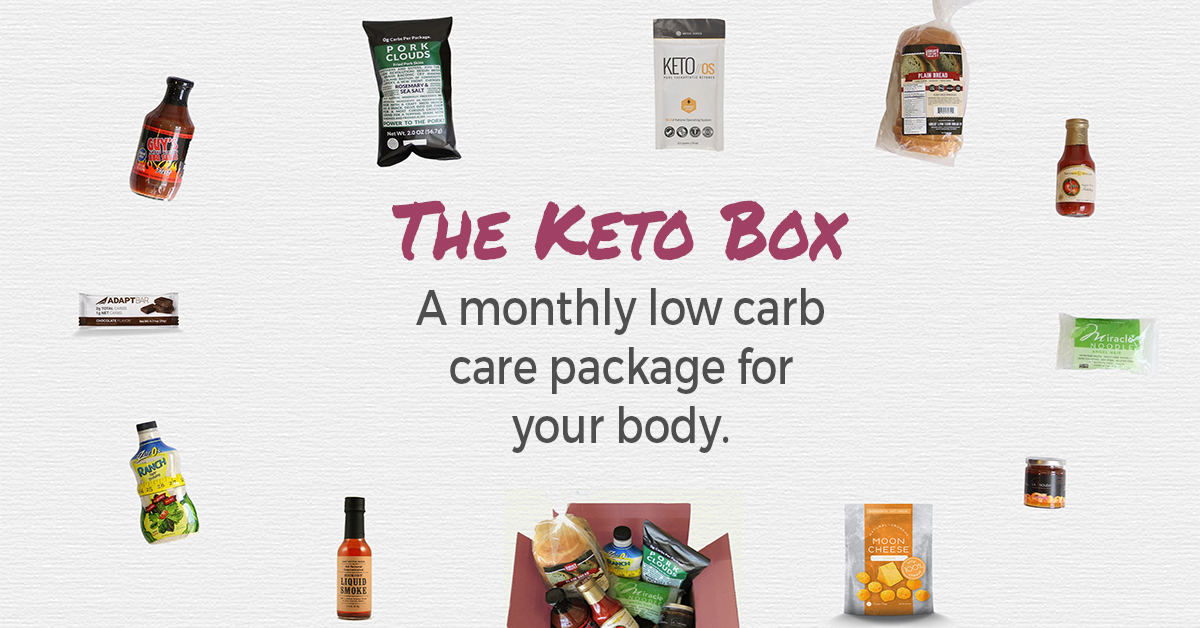 As long as you are making sure to check the net carbs and record your meals, you will start to become more comfortable and aware of diet choices that are good for keto! I hope my Keto Diet Guide for Beginners is a helpful tool for you to get started.
5 Tips on How to have a Healthy Relationship with Food
As an Amazon Associate I earn from qualifying purchases. When you use the links on this page to make a purchase I may get a small commission and you may get a great bargain. It's a win-win all around. Full disclosure. The information contained in this website is for educational and informational purposes only and is not intended as health or medical advice. Always consult a doctor.