My list of the 5 Best Charcuterie Boards for 2023 will help you design, create and enjoy the healthiest charcuterie board for your next get together.  They can be customized to your personal favorite selections from your local grocery store or order online from any of the options from my article Best Online Grocery Delivery.
Why Are Charcuterie Boards So Popular?
Charcuterie boards first became popular in France in the 15th century. These decorative patterns of fancy meats and cheese have become increasingly popular on social media. From holidays to weddings to office parties, charcuterie boards are great decorative appetizers that satisfy all guests. These combination platters are great for bigger groups as well as to split between two people!Charcuterie boards have also become more and more popular for their aesthetic value. Many people enjoy putting these platters together as a crafty and fun do-it-yourself project. They have also become common pictures to post on social media because of their attractive and artistic nature.
How Do You Pronounce Charcuterie?
When telling people about the platters that I've been putting together, I find myself stumbling over the word "charcuterie." The word "charcuterie" is French and refers to a platter of cured meats or cold cuts and cheese. Pronounced "shar-coot-ery," the concept of the board has evolved overtime to be artistic and extravagant displays of all sorts of foods.
The great thing about charcuterie platters is the fact that you can mix and match the ingredients as much as you like! There are a wide variety of cured meats and even more variations of cheese that you can use.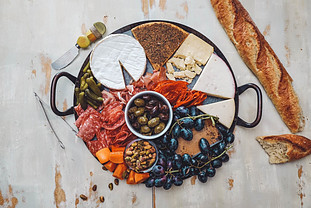 5 Best Charcuterie Boards of 2023
Below is my list of the 5 Best Charcuterie Boards of 2023.  Select from this variety of the best charcuterie boards of 2023. They range from marble, wood, and marble with wood. The sizes also range from 12 x 6 to 16 x 11 depending on what your planning to do with your board choose the size that works best for you.
---
Check Best Price Here on Amazon >>
---
---
---
As an Amazon Associate I earn from qualifying purchases. When you use the links on this page to make a purchase I may get a small commission and you may get a great bargain. It's a win-win all around.
---
How Do You Make a Cheap Charcuterie Board?
The great thing about these boards is that you can be as creative and selective with your ingredients as you'd like! For cheaper options you might consider looking for fruits and vegetables that are currently in-season. Although I felt that strawberries and grapes would add that bright red for Valentine's Day, you can substitute them for sliced apples or other more inexpensive fruits.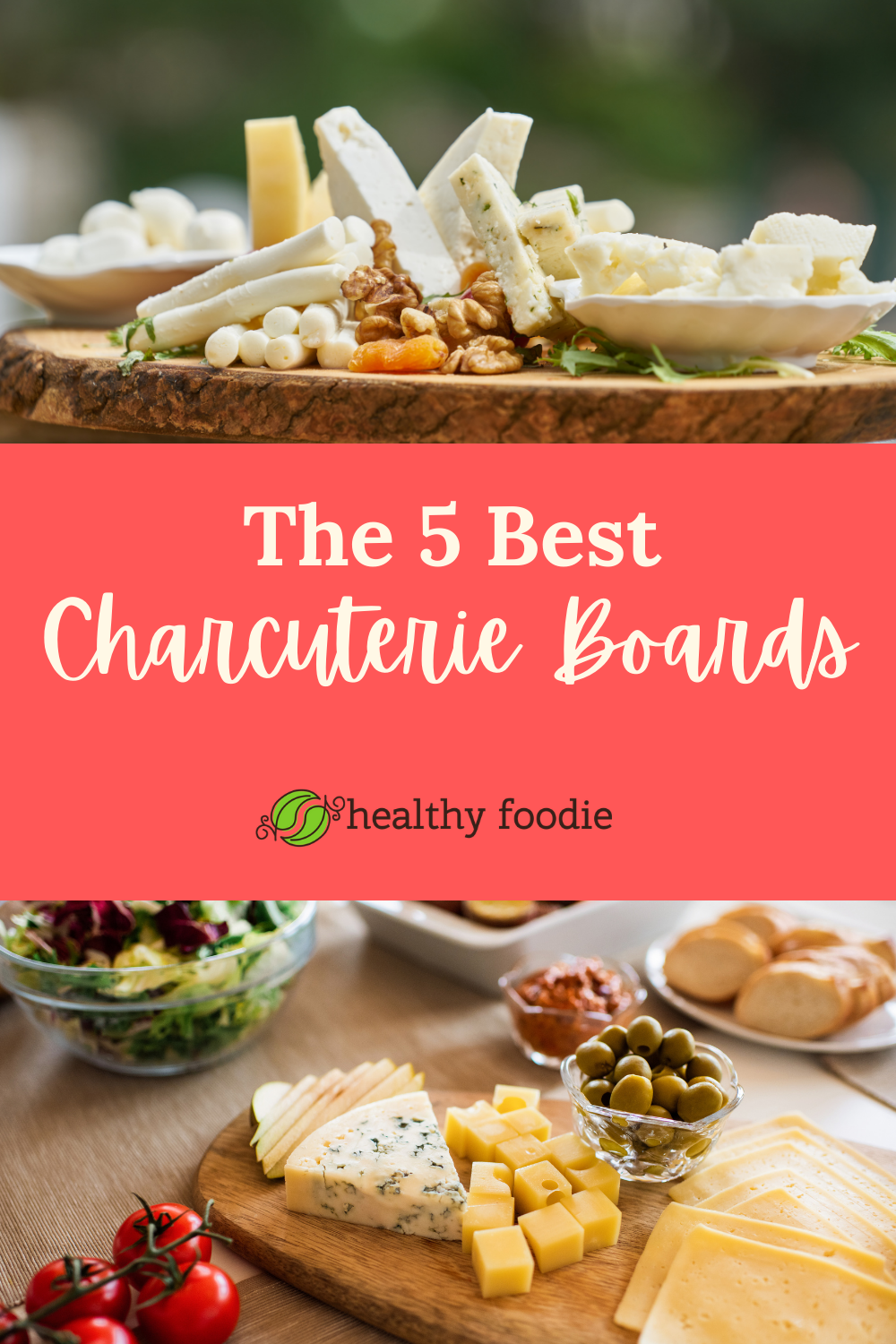 How do you make a Healthy Charcuterie Board?
I decided to use gluten-free ingredients on many of my boards. Also, lots of veggies and healthy ingredients will complete the ingredient list. However, feel free to make substitutions wherever you see fit! Here is how I made my Valentine's Day Charcuterie Board and my healthy Easter Charcuterie Board.
Here's my video making the Easter Charcuterie Board:
I hope you can find a favorite from my list of the 5 Best Charcuterie Boards of 2023.  They are all great quality and have positive reviews.  If you have some thoughts or questions, please leave below in comments!  If you are looking for some great cheese knives, check out my article here Best Cheese Knives for Charcuterie.