This last post for the year will share my top recipes from 2021. They are the top recipes on social media and on the blog that you have liked, commented and shared. Thank you so much!
Top 6 Recipes From 2021
Easy French Onion Soup for Two
Healthy Egg Salad
Crispy Oven Roasted Brussel Sprouts
Gluten Free Charcuterie Board
Vegan Chili Recipe with Beyond Meat
Cranberry Ambrosia Salad
As an Amazon Associate I earn from qualifying purchases. When you use the links on this page to make a purchase I may get a small commission and you may get a great bargain. It's a win-win all around.
---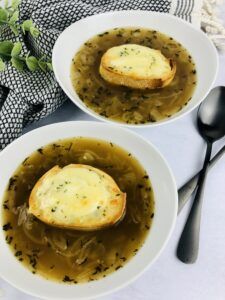 1. I have always loved French Onion Soup so I decided to create my own Easy French Onion Soup for Two. I gathered the ingredients and was so surprised there were only a couple basic ingredients necessary. I wanted a special flair to my recipe and so I experimented. I added some new touches and voila, a yummy starter or main entree for lunch or dinner.
---
2. I love egg salad!! It is an easy to make popular dish for lunch or dinner. I will show you how to make healthy egg salad that can also be Keto and Gluten Free. I've chosen a mayo that will blow your mind and your family will be asking for more. To be honest, I didn't think I was going to like this special mayo but it was amazing!
---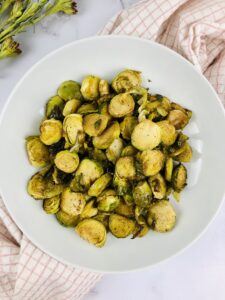 3. A family favorite, crispy oven roasted brussel sprouts with balsamic vinegar and olive oil! It's tasty to add to any healthy meal and easy to make. It can be made for anyone on the keto diet, low carb, gluten free or vegan diet. It happens to be MY favorite veggie!
---
4. I love it! This gluten free charcuterie board will be the highlight for many occasions. It's great prepared for Mother's Day, Father's Day, or just about any holiday. Learn how to make a salami rose for charcuterie and see how easy it is.
---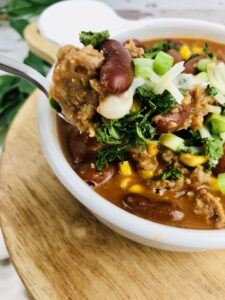 5. Fabulous! That's what people are saying about my healthy Vegan Chili Recipe with Beyond Meat. I've tried many different chili recipes but this one has the best flavor and no red meat. I like the thickness and flavor with all the spices mixed together.
---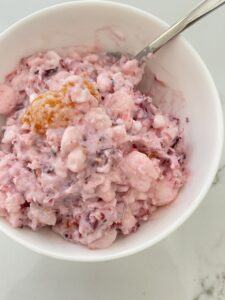 6.Every holiday my mom would make this amazing Cranberry Ambrosia Salad. The whole family would await the day to see the beautiful colors displayed and flavors combine for a tasty treat. Let's get ready for a holiday treat and make this favorite cranberry ambrosia salad a tradition in your family!
---
Thank you friends for helping my blog grow. When you make any of my recipes, please post a photo of it on IG, leave a comment, share on FB and PIN. Enjoy my top 6 recipes from 2021!! I look forward to some great success and accomplishments for all in 2022.