The Moringa tree is known as one of the most nutritious trees available. It's used almost entirely due to its rich antioxidant qualities and includes most of the essential vitamins, minerals and amino acids. So what is Moringa in exactly? Let's find out but first let's find out what it is.
It grows on a tree called Moringa oleifera. The Moringa oleifera tree is native to Africa and South Asia. It's now grown all over the world and it's gaining popularity. There are many medicinal and nutritional uses for the tree which can be consumed almost entirely including the bark, stem, flowers, leaves and the pods. This tree has multiple uses and some cultures use it widely for health benefits. It grows rapidly in very hot and dry climates.
Moringa is actually a superfood available in many different products. I mean who would've thought? I had never heard of it until recently after trying Super Greens and Power Matcha from YourSuper. I've tried many of the healthy powders from them and I've enjoyed learning about all the different ingredients from around the world. Organic ingredients from around the world and supporting environmentally conscious farmers is so impactful to the communities in need.
Moringa is one of a very important ingredient found in some of the powders from yoursuper.com.   You can learn more about the powders by clicking below and be sure to use discount code HEALTHYFOODIE at checkout.
Moringa helps you feel healthy and energetic
Moringa Tree Uses Facts
The roots are like horseradish and can also be used to make tea
Tree trunk juices can be used on skin to heal cuts
Seeds from the pods are mashed into an oil and the cakey substance leftover is used for water purification in developing communtities
Seed oil is used to regenerate skin cells and other skin issues
Leaves are dried and made into a powder that can be used in many ways
Leaves can be eaten just like spinach
The seed pods are similar to green beans
The moringa flower can be made into pressed juice or strong medicinal tea
Moringa is more nutritious than kale
Gram per gram Moringa is more nutritious than many ordinary household staples that we eat daily. Try moringa instead of many foods that we eat on a daily basis. It has 17x more grams than milk (calcium), 25x more grams than spinach (iron), 9x more grams than plain yogurt (protein), 10x more grams than carrots (vitamin A), 7x more grams than an orange (vitamin C), and 15x more grams than bananas (potassium).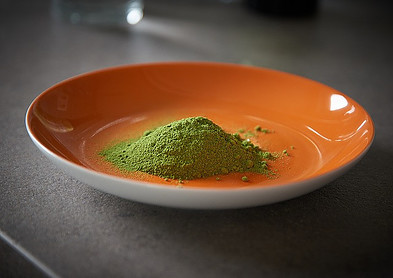 Health Benefits of Moringa
Also called the Miracle Tree, Drumstick Tree or Horseradish Tree there are many health benefits from the leaf powder. See the list below:
Better digestion
Reduce fatigue
Blood sugar stability
Improve sleep
More energy
Lowers inflammation
Improve acne
Improve aging skin
Help with weight loss
Reduce stress
Supports growth of muscle mass
Anti-inflammatory
Moringa is a powerful natural adaptogen
Always purchase from a reputable organic provider
Why Moringa?
Moringa can help support and improve many illnesses and ailments. Keep in mind that when using herbs such as moringa that it's to support not to cure all. An overall healthy lifestyle rich in proper nutrition, exercise and mental energy are highly recommended. There are some health improvements listed here that have been reported by users that have used moringa.
Anemia
Asthma
Cancer
Chrone's Disease
Arthritis
Insomnia
Thyroid Disease
High Blood Pressure
Diabetes
Constipation
Heart Disease
Headache
Kidney Stones
What is Moringa in?
Moringa is available in powder, liquid, tablets and capsules. I've seen it from Thrive market in products such as tea, topical oil, liquid extract, beverage shots, and skin cleanser. Click here to go to the Thrive market offerings of moringa products. The flavor of the product is somewhat like spinach so it can be added to smoothies, soups, casseroles and salads. Since becoming a member of the Thrive Market, I've enjoyed visiting the website and learning about all the unique products they offer.
Also available from YourSuper by clicking here, I've tried it in Super Greens and Power Matcha. It's such a valuable source of vitamins and minerals. It's 25% plant protein and includes all 9 essential amino acids. 24% fiber and a rich source of iron, vitamin K and E. It's high in antioxidants, calcium and vitamin A.
This is a great video about moringa and a company that is distributing it widely.
When you use the links on this page to make a purchase I may get a small commission and you may get a great bargain. It's a win-win all around. Full disclosure.
Studies done on Moringa
According to Kuli Kuli Foods, Moringa is rich in antioxidants that fight against oxygen-free radicals, which can contribute to cholesterol build-up and inflammation. Studies suggest that moringa may help reduce the number of free radicals, improve the function of the heart, and prevent cell damage along blood vessel walls. There are several studies done with the use of moringa. I've read endless stories of success and people in developing countries returning to good health after consuming moringa. I wonder what would happen in the US if people started using moringa instead of harmful pharmaceutical drugs. I'm sharing this link here if you want to read more about the case studies. It's very interesting!!
I would love to grow my own moringa tree. Click here for an extensive guide to growing and harvesting your own tree.

Photo of a full grown moringa tree
THE TREE OF LIFE
I'm so happy that I can learn more and share here with you facts about the moringa tree. I hope that understanding what is moringa in will help you make a better decision when trying to make a purchase. Please let me know if you have any questions and please leave comments below with any of your thoughts about moringa.
The information contained in this website is for educational and informational purposes only and is not intended as health or medical advice. Always consult a doctor.