Do you love coffee? What I love about making coffee in a french press is how easy it is. I've been using a french press coffee carafe for years now and its exactly what I recommend over a traditional coffee maker. I like that I can choose healthy organic fresh ground coffee of my choice to brew every morning. In my opinion it's the healthiest way to make the best tasting coffee. And the best coffee french press is what helps to make every morning cup of coffee satisfying and easy. The best electric water kettle is also what combines for the perfect pair to have quick and easy coffee every morning.
As an Amazon Associate I earn from qualifying purchases. When you use the links on this page to make a purchase I may get a small commission and you may get a great bargain. It's a win-win all around. Support my page and I can continue to provide great tips, recipes, reviews and lifestyle advice. Ask me how by clicking here!
If you're interested in the history of the french press, it was invented and patented in 1929. According to wiki, the modern French press consists of a narrow cylindrical beaker, usually made of glass or clear plastic, equipped with a metal or plastic lid and plunger that fits tightly in the cylinder and has a fine stainless steel wire or nylon mesh filter.

Buying Guide and Types of Coffee French Presses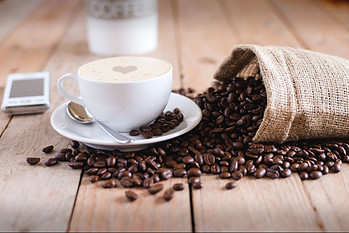 Glass-I personally like glass the best because I think it's the healthiest way to brew coffee. It's important to be sure your french press is made of borosilicate glass. Borosilicate glass is a type of glass that contains boron trioxide which allows for a very low coefficient of thermal expansion. This means it will not crack under extreme temperature changes like regular glass. Since any type of glass is breakable if dropped or banged, do not use a metal spoon to stir because the carafe can easily break.
Stainless Steel-This type is fine but the exterior is prone to water spotting. It's more durable than glass but you can't see what's inside which might matter to some people. The carafe could be heavier than glass.
Portable-This is great if you want to brew and go. It's also helpful to take camping. Simple to use and handy to have for backup to the household style. May not keep coffee warm and holds a small amount.
Quick Glance List Buying Guide:
Heat Retention-How warm will it keep your coffee?
Material-Is it made of plastic or glass?
Ease of Cleaning-Can you put in the dishwasher?
Capacity-Does it make enough coffee for your household?
Warranty-What is the return policy for damaged products?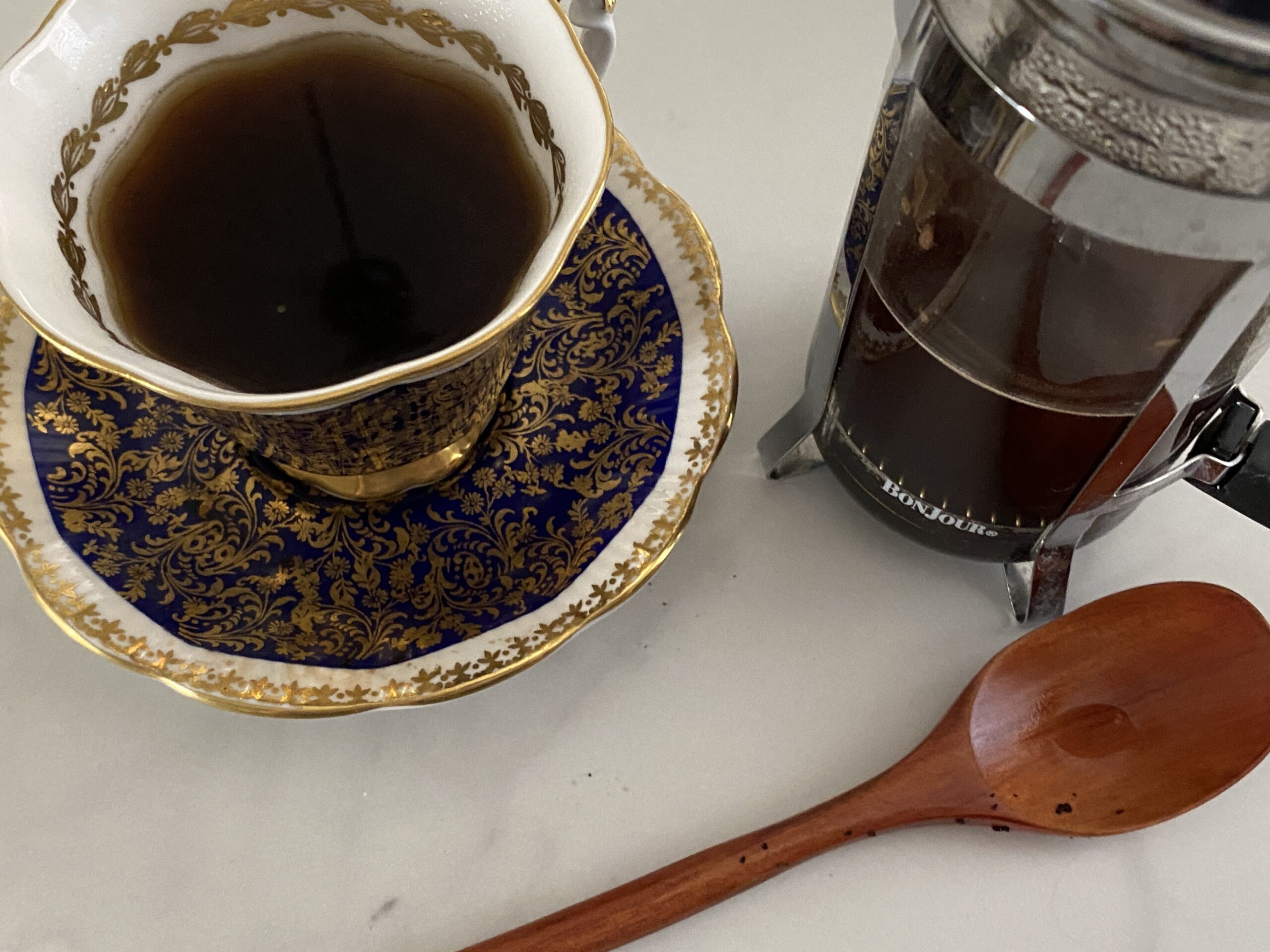 How long should I let my coffee steep in a French press?
Coffee should steep in a french press for 4 minutes. Allow the coffee to bloom for 30 seconds. Pour the remaining water and place the lid gently on top of the grounds. Don't plunge just yet. Let the coffee steep for four minutes. The perfect temperature for french press coffee is around 195°F; this is just below boiling. Heat the water in an electric water kettle to boiling, then take off the heat for about 1 full minute before making the coffee. If you want to make sure it's the right temperature, you can also use a thermometer or purchase an electric water kettle with one.
Check out this video How to Use A Coffee French Press:
Best Coffee French Press for 2021
Healthy Foodie's top picks of the best coffee french press for coffee lovers
---
1. Bonjour French Press Coffee Maker 12 oz
This is the one I have and it works great! Brews a premium cup of coffee in just 4 minutes, simply add course ground coffee, hot water and press down on the handle. Made of durable, heat-resistant borosilicate glass with a BPA free plastic handle and base; easy to use and easy to clean. 3-part stainless steel plunger has a mesh filter that helps extract your coffee's aromatic oils and subtle flavors instead of being absorbed by a paper filter. Makes 4 oz of coffee and is dishwasher safe.
Pros: compact, stylish, easy to make coffee, quick 4 min brew
Cons: glass is easy to break, small carafe, plunger wobbly

Check Best Price Here on Amazon >>
---
2. Frieling USA Double-Walled Stainless-Steel French Press Coffee Maker
Designed to keep the coffee grounds out of your cup so you can enjoy delicious, smooth coffee with every pour. Thanks to the patented 2-stage filter system, you can enjoy the perfect cup of coffee with zero sediment. The double-wall design means that this coffee press will deliver hot coffee or tea for years to come. The insulated body and lid retain heat better than glass and stay hot up to 4 times longer. Also, the durable 18/10 stainless steel inside and out means no more broken glass or corrosion, and all parts are dishwasher safe.
Pros: high quality, sleek design, stays hot 4x longer, double wall insulation
Cons: expensive, spotting on exterior, weighs more than others
---
3. Mueller French Press Double Insulated 310 Stainless Steel Coffee Maker 34 oz
The huge capacity professional grade 310 18/10 double-layered stainless-steel carafe will keep coffee hot for 60 minutes longer than thinner steel and glass models. Besides using the french press as a coffee maker, it is also handy to make tea, mct oil coffee, hot chocolate, cold brew, frothed milk, almond milk, cashew milk.
Pros: not breakable, easy to use
Cons: greasy residue on new container, no free coffee bean holder
---
4. Coffee Gator French Press Coffee Maker 34 oz
This stainless steel french press keeps coffee (or tea) warm 60 minutes longer than glass coffee presses! It also has a cool-touch handle and a spring-loaded, double-screen filter that will deliver one great cup of coffee. This insulated french press brewer is tough, durable and rust proof. Available in 4 colors.
Pros: cheap price, great for camping, great customer service, cool touch handle, comes with mini coffee canister
Cons: sharp metal on sides, rust on bottom, coating peeled off, lower quality
---
5. Cafe Du Chateau French Press Coffee Maker 34 oz
Great 4 Level Filtration System features a 4 level filter system that keeps grounds out of your brew. It consists of two stainless steel screens, a spring loaded base that seals the edges, and a lid strainer to trap ground. 304 grade stainless steel. The rust and corrosion resistant metal makes up the carafe housing, filter assembly, handle, and top lid. The polished stainless steel is durable yet stylish designed. Dishwasher safe and borosilicate glass.
Pros: glass cylinder is removable, easy to clean, sleek design
Cons: handle is hard to hold, glass is thin, lid can fall off
---
6. Sisitano 2in1 Travel French Press Coffee Maker 11 oz
It's a tumbler and a french coffee press rolled into one neat package. Making it an easy to carry, leak-proof, drink safe, insulated coffee thermos, that can be used for ground coffee or loose leaf tea. Dishwasher safe but not the lid due to the rubber seal.
Pros: BPA free, portable
Cons: coffee doesn't stay warm, plastic, tends to leak
---
I hope my list helps you decide between all the different coffee french press options. There are so many coffee french presses available so be sure to read the buying guide for information. My favorite is #1!  Easy to use and great for a single cup of coffee.  To learn more about selecting a high quality and organic coffee, go here.