Having a reliable, great quality dorm refrigerator is key to healthy eating in college. This is why I'm recommending the best dorm room refrigerator for every college student. A mini fridge is helpful for meals on the go and having healthy choices at all times.
As an Amazon Associate I earn from qualifying purchases. When you use the links on this page to make a purchase I may get a small commission and you may get a great bargain. It's a win-win all around. Support my page and I can continue to provide great tips, recipes, reviews and lifestyle advice. Ask me how by clicking here!  
Buying Guide for Dorm Room Mini Fridge
Be sure it has a separate freezer compartment-This is important for having flexibility in freezing or just keeping items cold. It's also helpful to have the option to purchase freezer meals to store in your mini fridge. Most dorms have a microwave available for times that you want to make a freezer meal.
Be sure it has an adjustable knob for cold temps-The adjustable temperature knob is a great option for making your fridge colder or warmer.
Be sure the reviews are good-Read the reviews and see what people are saying about a particular model. There will be negative and positive reviews listed on each fridge posting.
Be sure the size fits in your dorm room-Get the measurements and check that the mini fridge will fit in a small space. Some dorm rooms will only accommodate the smallest available sized fridge.
Be sure a mini refrigerator is allowed-There are situations where the college will supply the mini fridge or microwave. You don't want to show up with the most amazing fridge and find out its not allowed.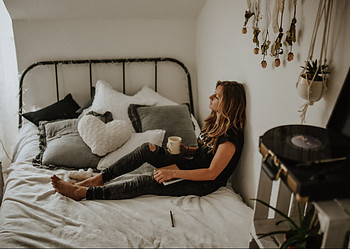 Do You Really Need A Mini Fridge For College?
Yes! It's so helpful for many reasons to have the best dorm refrigerator especially if you want to eat healthy.  Be sure to get the best college grocery list here.  You may want to buy some microwave meals, store leftovers or buy some food items to store in your mini fridge for times that you're on the go. It's also very convenient to keep your favorite drinks and snacks. Be sure to check that having a mini fridge is allowed in your dorm room.  When you have a reliable mini fridge, you can keep fresh fruit to blend smoothies.  To find a good quality blender under $100, click here.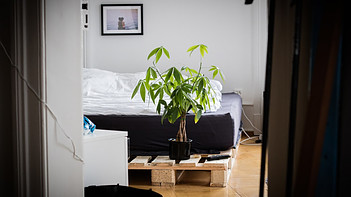 4 Best Dorm Room Refrigerators
---
Price: $229.99
Dimensions: 20.09″ D (Including Handles) | 16.92″ Depth (Less Door) | Height to Top of Door Hinge: 33″ | 19.09″ W. 2 Door Configuration – Top Door for Freezer and bottom Door for Fridge. Adjustable Thermostat and Compressor Cooling for ultimate performance even in hot weather. Space Saving Flush Back Design.Reversible door accommodates right- or left-handed use. Built in Can Dispenser and Door Basket for 2 Liter Bottles. 3.2 Cubic Foot Fridge and Freezer.
Pros: separate freezer compartment, 3 colors available, one year warranty
Cons: high cost, taller than others
Check Best Price Here on Amazon >>
---
2. BLACK+DECKER BCRK25W Compact Refrigerator
Price: $147.87
This space saving small refrigerator (17.5″ x 18.5″ x 26.6″) stores food, soda, beer, and other beverages with minimal energy and without taking up too much space. The sleek, modern design – available in black, stainless steel, and white – is perfect for college dorm rooms, offices, garages, home bars, small apartments, and RV campers. The 2 removable glass shelves expand the storage space and makes the fridge easy to clean. Additional door storage fits five 12 oz. cans, small containers on the top shelf, and 2 liter door storage for taller bottles. A reversible door, leveling legs, and adjustable temperature control (32 degrees Fahrenheit at the lowest setting) make this mini fridge even more practical. The small freezer (12.8 inches wide x 4.3 inches tall) fits ice packs, most frozen dinners, and the included ice tray.
Pros: 2 colors available, freezer, one year warranty for parts and labor
Cons: small freezer, high cost
Check Best Price Here on Amazon >>
---
Price: $119.97
Despite its small size – 17.83″ x 18.05″ x 19.8″ (W x D x H), this small refrigerator provides 1.7 cubic feet large capacity chilled storage which could hole 40 cans. The removable shelf further expands its storage flexibility and makes cleaning easy. With low-noise design, this small refrigerator has a noise level under 37dB, providing comfortable and quiet indoor environment for your living and working conditions. Supported by Energy Star certificate, it only consumes 0.55Kwh of electricity per day, saving your energy bill while let you enjoy a healthy low-carbon lifestyle. The thermostat control of this mini refrigerator provides 6 temperature settings from 28.4 ' to 50 'Fahrenheit, for better adaption to external temperature to keep your energy bill low. This small refrigerator also comes with a light-degree freezing storage for ice cubes
Pros: low cost, perfect for very small area or under a desk
Cons: no freezer compartment, shelves not adjustable
Check Best Price Here on Amazon >>
---
Price: $278.00
Interior fridge door features storage for tall bottles and a built-in can rack, freeing up shelf space and ensuring your favorite beverages are always in reach. Spacious, 3.1 cu. ft. refrigerator includes two glass shelves, door storage and a clear crisper drawer for produce; a true freezer, the roomy .93 cu. ft. freezer compartment is big enough for an ice tray, boxed meals and other frozen items. Recessed handles for both the freezer and refrigerator make for a clean aesthetic and a compact profile. The durability-tested compressor has been tested for extremes to deliver a reliable performance. Dimensions, 20.1 x 18.8 x 33.4 inches.
Pros: separate freezer area, crisper drawer, 3 colors available, one year warranty
Cons: high cost, door storage is small, low humming noise, shelves not adjustable
Check Best Price Here on Amazon >>
---
Use this list to choose a high quality, mini dorm room refrigerator that has great reviews and is reliable. Having a dorm room fridge can help you with a good healthy eating lifestyle.  Please leave a comment if you have one of these best dorm room refrigerators that I've suggested. I would love to hear from you and which mini fridge that you like.