During Covid 19 we should be mindful of the factors that keep our spirits high and stress low. Thankfully there are many tasks we can do to maintain our well being.  There are also certain foods we can consume that help us eating healthy during Covid 19. These foods reduce anxiety and also boost immunity. My favorite choices from the large amount of options are salmon, citrus fruit, turmeric (can be found in tea from Art of Tea), cashews, and eggs. Below are some tasks to follow that can help maintain healthy eating during Covid 19.
Make a Meal Plan
It's important to plan ahead and prepare a meal plan for the week. In todays stay at home order we are not rushing out to the store so planning ahead will help be more prepared when its time for our meal prep. There are some sample meal plans available for printing on the internet.  Or have fun with it and make your own.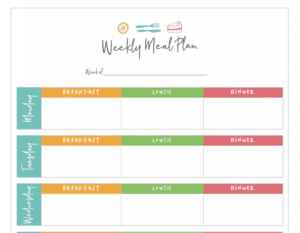 Locate Local Farmer for Fresh Veggies and Fruits
Many major cities are supporting local farmers more today for fresh veggies and fruit. In my area we have our local farmer delivering a fresh produce box to our home. It's been so helpful and also fun to try new selections.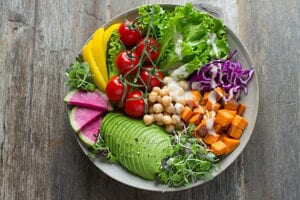 Plan Ahead for Grocery Delivery
There are some local stores that have some good selections. But the best option to try is online delivery of groceries from Thrive Market. You can signup for monthly or annual subscriptions and the food is delivered to your doorstep. It's so convenient! And how awesome is this?  For every paid membership received, a free membership to a low-income family, teacher, or veteran is provided.
Limit Sweets and Comfort Foods
This is an important topic to be aware of. The bottom line is if its not on your shelf at home then you can't consume it. So purchase sweets sparingly and focus on healthy choices. It's alright to enjoy sweets and comfort foods in moderation. The main problem with these foods is that it can alter your mood and lower immune system. We need to eliminate this opportunity from entering our minds and bodies.
Let's all be smart and eat healthy!
The solution that we all have is to be smart and eat healthy. Take care of ourselves and focus on our health. Eating healthy can be fun especially if you get the whole family involved. Try having the whole family participate in meal preparation and help cleanup.