Being at home so much has generated some new interests for us.  Our family has decided our new interest would be to start a food garden.  Starting a food garden has brought up many questions about soil, watering, bug control and sun exposure.  It's a challenging but fun family bonding experience.  And we have created some very unique solutions that might surprise you.
How do you start a vegetable garden from scratch?
Choose A Good Soil
This is where you could get very involved with soil quality and cultivation.  The simple solution for our small backyard garden was prepared soil from the nursery and large planting buckets.  This allowed for instant successful growth so we could enjoy our garden immediately.  Be sure the bucket has holes so water can drain and start out by watering once per week.  Or how about a raised planter bed?  Check out a raised planter bed here to start a food garden.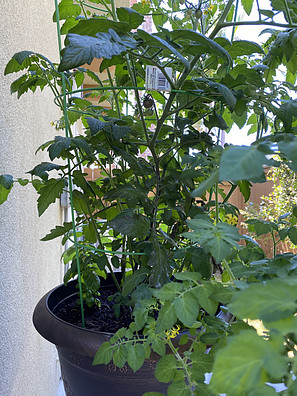 Consider What To Plant
We chose some fast growing veggies and fruits that were already showing signs of sprouting.  The ones we chose are known for fast and easy growth: strawberries, squash, basil, tomatoes to name a few.  Lettuce and spinach are simple veggies to grow and can tolerate cool temperatures.  Tomatoes can be hard to grow because the leaves get so large and the tomatoes get heavy.  It's also important to use stakes to help the vines to grow onto.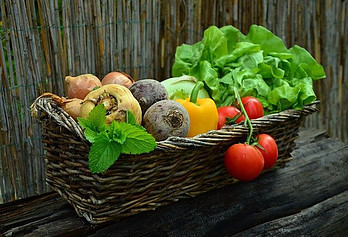 If you're interested in feeding your garden in an all organic way, check out the FoodCycler from Vitamix!
FoodCycler transforms food scraps into fertilizer and reduces your family's food waste. From Morning to night, Vitamix and FoodCycler make it easy to take care of yourself (and the planet).
Decide on Bug Control and Sun Exposure
The first week was a disaster.  The bugs were eating our leaves and caused so many problems.  But we came up with a great solution to raise our planting buckets off the ground. We put them on a table.  Now little did we know that putting them on a table allowed us to move them about the yard into sunny spots when needed.  Success!!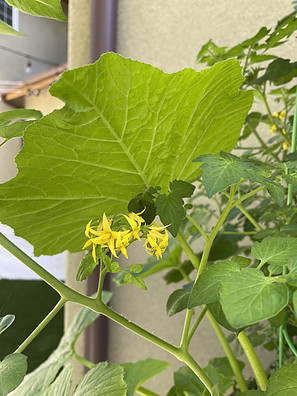 Benefits of a Food Garden
Since starting a food garden last year I've noticed some great benefits.  I do believe that tending to a garden has helped with my physical and mental state.  I tend to spend more time outdoors watering the garden and caring for the garden.  It's been so rewarding to see the fruits and veggies sprout.  For some people, it could help with reducing stress and enjoying being closer to nature.  I'm sharing this video here that details how to start a food garden.  Please let me know if you have any questions and comment below your experiences starting a food garden.
Starting a food garden has been a fun project.  I know there is so much to learn so we've been spending time researching all the do and don't.   If you check out my blog post from April 22, you can see which of the easy to grow veggies is on the top 10 list of foods to eat.
If you decide a backyard garden is not for you try this indoor solution from Urban Leaf. The ideas mentioned here all helped us to stay within our budget so hopefully it will for you too. Check out my article on how to indoor garden.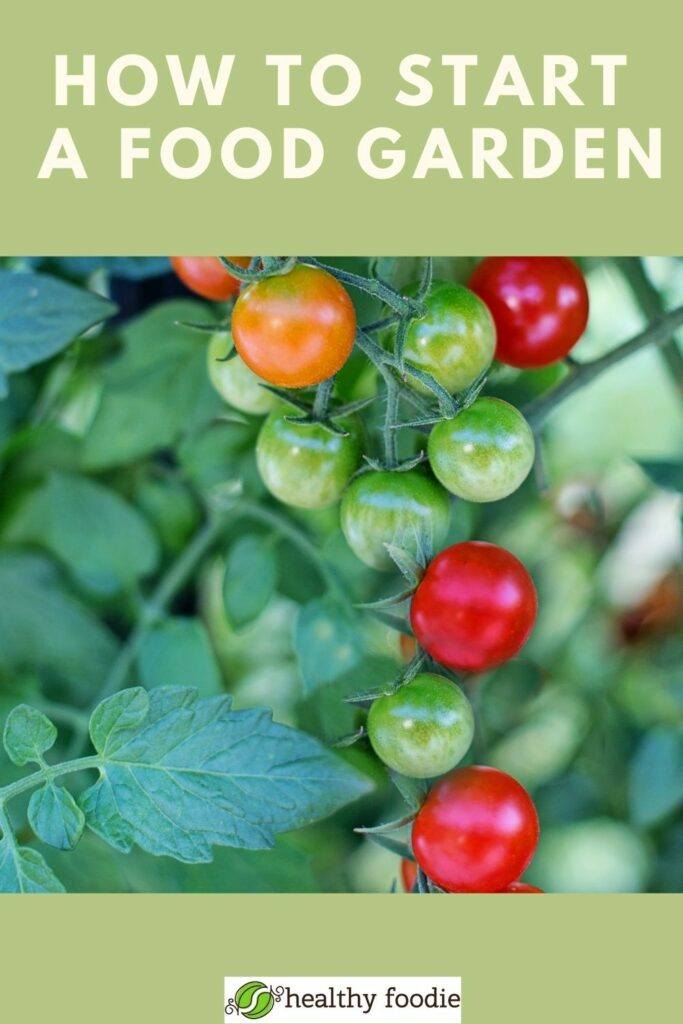 Check out my review on the minigarden from Urban Leaf by clicking here
As an Amazon Associate I earn from qualifying purchases.  When you use the links on this page to make a purchase I may get a small commission and you may get a great bargain. It's a win-win all around. Full disclosure.