Do you want to look and feel your best? Well there are natural solutions to improve your hair, skin and nails. Food is the best source to maintain hair, skin and nails but when that isn't enough there are options with supplements. I wanted to find a supplement that provided healthy organic ingredients with no side effects. After an in depth search, I've found the Best Hair Skin And Nails Supplement from New Chapter Vitamins.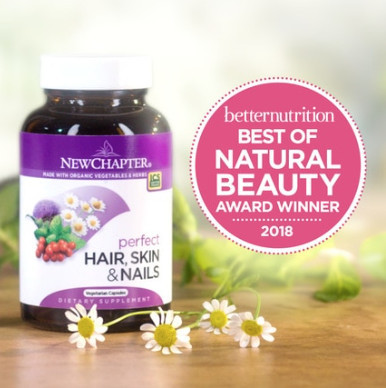 I like this supplement because it contains fermented Biotin and Astaxanthin which I know is important for improving hair, skin and nails. Fermented Biotin boosts the health of hair and nails with the durable protein Keratin. It is one of the B complex vitamins found in food and helps the body convert food into energy. Astaxanthin is a rare plant-nutrient with powerful antioxidants that can help maintain a youthful appearance. I also like that there is Reishi, Maca and Chamomile that all provide extra health benefits.
Fermentation enhances the absorption of nutrients
Astaxanthin is a rare plant-nutrient from organic Algae grown with water originating from the Himalaya Mountains
Key Values: Astaxanthin, Fermented Biotin, Gluten Free, Non GMO, Vegetarian, No Synthetic Fillers, No Artificial Flavors or Colors, No Sugars, No Animal Byproducts
Best Price Amazon: 30ct/$14.33 60ct/$32.92 90ct/$56.67
Rating: 9/10
As an Amazon Associate I earn from qualifying purchases.
Ingredients for Best Hair Skin And Nails Supplement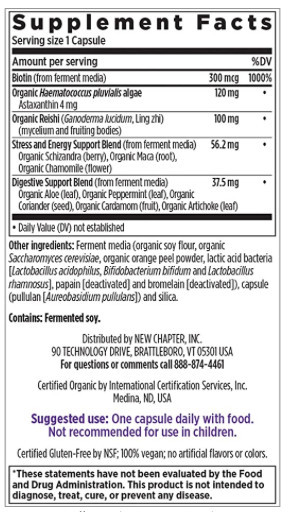 New Chapter was founded in 1982 and is based in Vermont. The focus of the company is to provide healthy whole food supplements made with organic vegetables and herbs. The ingredients are sourced from where they are grown best and sourced responsibly. There are 5 key foundations followed when creating each product: quality, purity, efficacy, potency and identity. And 5 certifications: non-GMO, organic veggies and herbs, certified kosher, certified B corp and certified responsible Alaskan salmon fisheries.
What is a B Corp? Certified B Corporations are a new kind of business that balances purpose and profit. They are legally required to consider the impact of their decisions on their workers, customers, suppliers, community, and the environment. This is a community of leaders, driving a global movement of people using business as a force for good.
Mission of New Chapter:
To deliver the wisdom of Nature, thus relieving suffering and promoting optimal health.
To advance the organic mission, nourishing body and soul with the healing intelligence of pure whole foods and herbal supplements.
To nurture and sustain Mother Earth, the source of natural healing.
To honor and reward personal growth, for enlightened teamwork depends on the vitality of every member of the New Chapter® family.
My search for the best hair, skin and nails supplement was long and basically trial and error. Each product took time to work and show or not show results. I found that the Perfect Hair Skin & Nails Supplement worked great and I love the results. My hair is thicker, my skin is clear and my nails are stronger. It's a great transformation. Along with the great results, I feel better and I know that the Best Hair Skin And Nails Supplement provides many other benefits. I'm especially excited about the digestive, stress and energy support. If you want to read my other review about New Chapter Vitamins please visit here.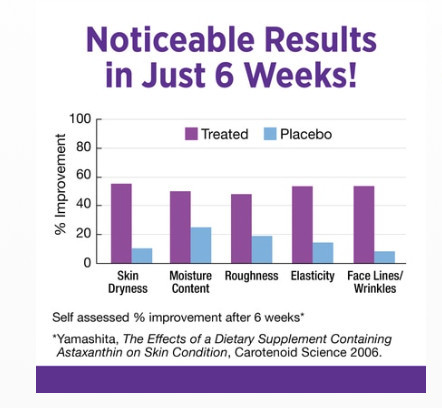 PLEASE COMMENT BELOW AND SHARE YOUR SUPPLEMENT EXPERIENCES
The information contained in this website is for educational and informational purposes only and is not intended as health or medical advice. When you use the links on this page to make a purchase I may get a small commission and you may get a great bargain. It's a win-win all around. Full disclosure.