Farm fresh ingredients are the upmost important goal for gourmet kitchens all over the world. And now there are many options for obtaining farm fresh organic produce online for all kitchens. The subscription service I will review here is Farm Fresh To You which is exactly what the name implies, Farm Fresh Produce. Instead of stopping at the store, head to your computer and start an order of fresh organic produce online to be delivered to your front door. In this Farm Fresh To You Review you will get all the facts and info you need to make a good decision.
When you use the links on this page to make a purchase I may get a small commission and you may get a great bargain. It's a win-win all around.  Support my page and I can continue to provide great tips, recipes, reviews and lifestyle advice. 
Where to Buy Fresh Organic Produce Online
People are asking where to buy fresh produce online and now there is a fantastic solution. Try Farm Fresh To You and enjoy the convenience of produce delivered straight to your front door.
Who Owns Farm Fresh To You?
The Beginning of a Movement, the farm, Capay Organic, is a second-generation organic farm that got its start in the Coastal Range's Capay Valley, 90 miles northeast of San Francisco and 35 miles west of Sacramento. The farm was founded by, Kathleen Barsotti and Martin Barnes, in 1976 – marking the early stages of the organic foods movement. Understanding the sometimes harmful methods of modern agriculture, they realized that there was a niche for quality organic produce grown the way that nature intended it to be – organically.
Currently operated by the Barsotti and Barnes families; Thaddeus Barsotti, Freeman Barsotti and Noah Barnes along with some spouses and external family. They encourage all the family members to participate in the family farm and promote the organic industry.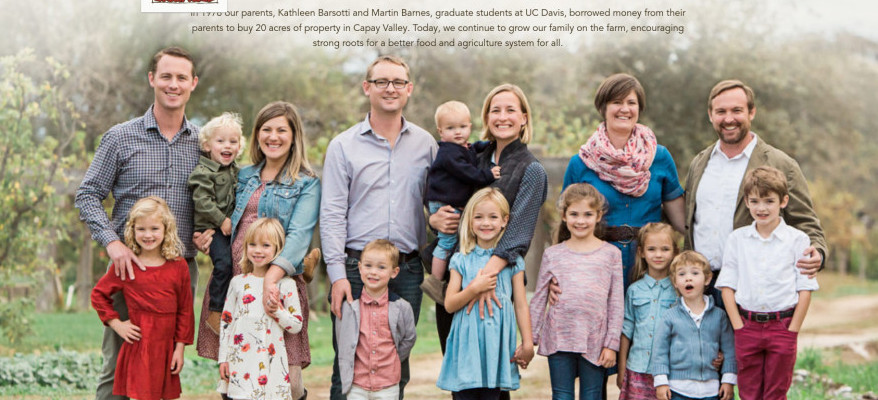 Is Farm Fresh to You Organic?
Yes the farm is indeed organic. The farm was started in the 1970s and was part of the early movement of people who wanted to see food grown in a different way. The owners cared about reducing food miles, connecting with their customers, providing a healthy work environment, promoting biodiversity and growing varieties of crops that tasted better while operating an environmentally and economically sustainable farming system. Today's organic standard does not certify for these items, but they are steadfast in keeping the farming practices true to the parents' vision for a better food system. It's what they call "beyond organic." The farm is certified organic by CCOF. They are proud to have the client code of Yo02 (Yolo 2) – the second organic farm ever certified in Yolo County by CCOF.
In general, if an item can be found in nature, it can often be considered organic. If the item has been chemically altered from the form in which it was found in nature, it is likely prohibited for use in organic agriculture.
Today the phrase "Certified Organic" is legally defined by the USDA's National Organic Program (NOP) and certified by third-party organic certifiers that are accredited by the NOP. Organic Certification is strictly an amendment-based standard, meaning there is a list of items that can be used on organic farms — everything else is prohibited.
Crops are organic when they are grown on a piece of land without any non-organic material applied to the land for the past three years. Each year, a certified organic farm is inspected by a third-party certifier who walks fields, reviews receipts and inspects existing inventory and other records to verify that an organic farm is only using materials permitted by the National Organic Program's standards.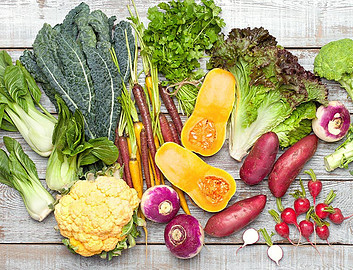 Farm Fresh To You Review
The season's best mix of 100% certified-organic produce and hand-crafted farm products are conveniently delivered to your door by growing and partnering with local farms and artisans. Each delivery comes with news from the family farm, delicious recipes, quick tips and the option to customize your box online — they bring a farmers market booth to you!
How does Farm Fresh work?
1. Pick your box-Whether you are a fruit fanatic, veg head or love it all, you can choose (& change) the size & type of produce box that works for you.
2. Customize-Want to make changes to the produce items arriving in your delivery? No problem! It's simple to add and swap out items in our online Farm Stand.
3. Add other farm products to your delivery like unique hand-crafted jams, pasture-raised eggs, dairy, artisan olive oil, small-batch honey, a 'canning case' and more…
4. Delivery to your door is included! Skip your delivery or change frequency to fit your schedule or vacations. Isn't it super fun to open your door to a delicious delivery?
Farm Fresh To You Review Facts
Box Size: Small $27.50, Regular $35, More $49, Monster $119 (depending on choices)
Box Frequency: weekly, every other week, every 3 weeks, every 4 weeks
Box Prices: $27.50-$119.00 depending on preferences
Box Style:
Mixed Fruit and Veggies-Our most popular service, this box is a great choice for families and people who like fresh fruit and enjoy cooking a few times a week.
Fruit Only-100% fruit! This box offers a beautiful selection of juicy, ripe organic fruit. It is perfect for those who enjoy fruit for snacking, baking or juicing.
Snack Pack-A smart choice for healthy snacking, each box comes with easy-to-eat, fresh fruit to keep your team fruit-fueled and productive.
No Cooking-Perfect for those on the go, this box offers mostly fruit and only fast, easy-to-prepare vegetables to make eating fresh fruit and vegetables easy.
Traditional CSA-Our original box, this mix offers produce only from our farm and neighboring partner farms. Our Traditional CSA box is the most locally seasonal mix you can find.
Veggie Only-Recommended for the avid chef or juicer, this assortment of organic vegetables offers amazing diversity of flavor and nutrients to your seasonal diet.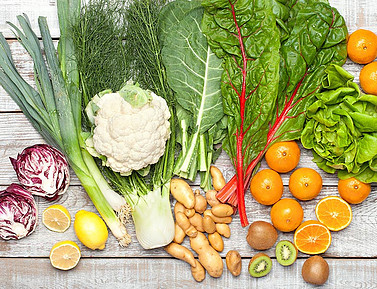 Available on the west coast, Farm Fresh To You works with local farmers to bring you the best quality produce. If you want more info about CSA options and farmers markets in your area, visit www.localharvest.org.
For other subscription box services click here. To learn more about Farm Fresh To You, click here.
What does CSA box stand for?
CSA stands for "community supported agriculture." Basically a person buys and receives a "share" of the food coming from a farm over a set period of time. For example, you might purchase a three-month subscription that gets you a weekly box of fresh produce based on what's ready to be picked that week. CSAs enable the farmer to be sure there will be a buyer for a portion of what they produce and helps support the farmer if they have a tough year due to, say, drought. CSA members get to support our local food system while sharing in the bounty when the harvests are record-setting.
During lockdown I used the CSA service from my local farmer, Yasukochi Family Farms. CSA is a great way to develop healthier eating habits while supporting your local community farmers! You will learn about the variety of different produce that are in your CSA boxes while getting freshly picked delicious fruits and vegetables!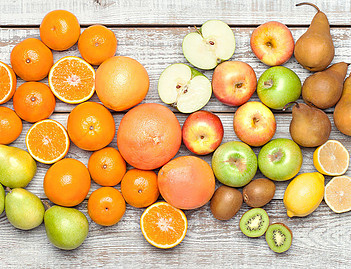 What are the Pros and Cons of Joining a CSA?
There are some cons but mostly pros. I love getting the fresh produce delivered and then trying to decide what to make with it all.
Pros: fresh, inexpensive, cancel anytime, try new produce, convenient, support local farmer
Cons: ready to use up quickly, season may not be your favorite, may sit outside if your not home
Why Choose Farm Fresh To You?
A quote from Farm Fresh, "In 1976, a customer told my mother, the founder of our family farm, that she shopped at our organic farmers market booth because if we took the care and responsibility to feed and give back to the land, we could be trusted with feeding her family and nourishing our community. We don't just bring organic produce to your door — we nurture it from seed, we harvest it by hand and we are fortunate to put it on our family table so that our 3rd generation understands the responsibility entrusted to us as farmers." The pros are listed below and outway the cons.
Benefits of Farm Fresh To You
Fresh and Organic
Paused Anytime
Customize Box
Always Have Fresh Produce
Cost Efficient
Convenient
High Quality
Fruits and Vegetables for Healthy Digestion
Fruits and vegetables are excellent for your digestive system. They are full of live enzymes, which help break down food so it can be assimilated into the body. Some fruits and vegetables that are good for digestion include cucumbers, sprouts, cauliflower, bell peppers, broccoli, celery, carrots, kale, strawberries.
Great recipes to make when you get your CSA box: Butternut Squash Soup French Onion Soup Cauliflower Curry
I hope you have learned more now about CSA and Farm Fresh To You. This Farm Fresh To You Review has been shared in light of eating healthy and supporting the local farmer. Enjoy!