For those in search of a better quality of life, Vessel Health is for you. Vessel is a personalized health and wellness program that gives you a team of doctors and nutritionists in your pocket, helping you to take action to improve your sleep, energy, mood, immunity, and more. The program stems from the complexity, cost, and access problems the medical lab industry is challenged with. Let's Learn What is Vessel Health!
Vessel tests for essential health metrics, from nutrition and hydrations to stress levels to help you feel, look, and perform better. The brand makes revolutionary approach to help people understand and optimize their health through in-home assessment, personalized action plans, and ongoing progress monitoring.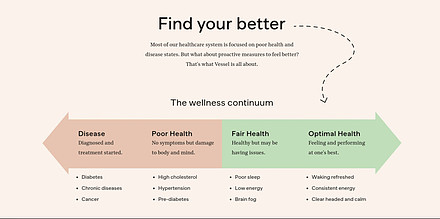 Who Founded Vessel Health?
Vessel health was founded by Jon Carder, a serial entrepreneur who, for some time, had occasional challenges with low energy, brain fog, and trouble sleeping. A functional medicine doctor helped Jon identify, through expensive and painful blood work, that he had nutrient deficiencies and high toxin levels. Shortly after being diagnosed, Jon came to understand that his story was not uncommon. On a mission to empower millions around the world, Jon and co-founder Matt McCord came up with a way to bring the lab to the home with Vessel Health.
Benefits of Vessel Health
Vessel helps clients understand the science behind how they feel. This is just one of many benefits of this health and wellness program. Others include:
Affordability – Medical lab testing is overpriced, to say the least. Vessel's at-home testing process cuts costs significantly.
30 day guarantee – If you don't love it, it's no problem
Easily pause or change – It's a no hassle, no questions asked simple process
Progress monitoring – The Vessel app allows users to conveniently track test results and progress along their journey.
Easy at-home testing – It's the best test ever. Simply pee on a wellness card and Vessel will deliver results to you in as little as three minutes.
Personalized action plan – Receive a personalized adaptable plan to keep you on track as you work to improve your health.
Easy to understand data – Gone are the days of lab results filled with "medical fluff". Receive easy to read results in minutes.
Detailed vitamin testing – Test results include PH and hydration levels, as well as Magnesium, Vitamin C, Vitamin B9, Cortisol, Ketone B, and Vitamin B7 levels.
Wellness Coaching – Get support from wellness coaches to help improve your health.
Vessel Health FAQ's
If you are on the fence as to whether Vessel Health would be beneficial for you, here are a few answers to the most commonly asked questions about the program to ease your mind.
Does Vessel Health Really Work?
Vessel specializes in proactive measures to feel better, and their science-backed model has changed the lives of their clients for the better. So yes, Vessel Health really does work! Read what people are saying:
"[Since using Vessel] I've incorporated 10 minutes of meditation and yoga to help my sleep and cortisol level … Vessel is what I've always dreamed of." – Debra Luczycki Norman, OK
"I started using Vessel last week, and I start eating some healthier foods, some fresh fruits and change my workout routine. I saw my wellness score go up, I've been able to see my energy go up a lot within a week as well and I'm really excited to keep using." – Nicole Stenett Pittsburgh, PA
Who is Vessel Health Good For?
Vessel Health is good for those wanting to live a better, more energized life, but may not have the finances to do so. Vessel understands more than anyone that lab work can be costly and answers can be hard to find. They can help you access, understand, and optimize your health and wellness from the comfort of the home with membership starting at $35/mo. Vessel tests essential health metrics like nutrition, hydration, and stress levels to help you feel, look, and perform better. Learn more and take the wellness quiz, click here.
How Accurate is Vessel Health?
Vessel is always improving their tests, raising better antibodies, experimenting with new chemical reactions, and implementing new assay technologies to expand the number of buckets that they can offer. They look at the results of each test and the related scientific studies on how to improve those results. Vessel then utilizes machine learning and algorithms to identify the right foods, supplements, stress-relieving activities, and even the amount of water you need to drink to get hydrated. It's a combination of science and software that delivers your personalized recommendations.
What do the Wellness Cards test for?
Vessel wellness cards are a general wellness product measuring vitamins, minerals, hydration, and other metrics related to diet and lifestyle.
The Vessel Wellness cards currently test for the following:
Vitamin B7 (Biotin)
Hydration
Cortisol
Magnesium
Ketones A/B
pH
UTI testing- Coming March/April 2022
Creatinine – Coming Summer 2022
Sodium – Coming Summer 2022
Calcium – Coming Summer 2022
Vitamin B9 (Folate) – Coming Mid 2022
Vitamin B12 – Coming Mid 2022
How Does Vessel Health Work?
Learn more about how Vessel health can support you as you take the first steps towards better health. Vessel uses existing technology that has been around for decades! A single vessel wellness card has 15 colorimetric assays (used on pee sticks) and 6 lateral flow assays (used on pregnancy tests). Colorimetric test and LFAs are routine used in labs and medical offices and are both reliable and affordable making them ideal for at-home testing.  Learn more here about how does Vessel Health work?
Steps to Vessel Health
Use a test card Simply pee on the test strip for about 4-6 seconds, wait about 3 minutes, and then scan it using the Vessel app to receive your personal wellness score. Vessel recommends testing once a week, but you can test every day, or just once a month.
Get personalized results Review your personalized wellness scores across 10 wellness indicators and instantly understand what nutrition and lifestyle changes will have the biggest impact.
Take action Track your scores over time and get valuable recommendations by testing daily, weekly, or monthly. Use Vessel's personalized food, supplement, and lifestyle recommendations and take control of your well-being.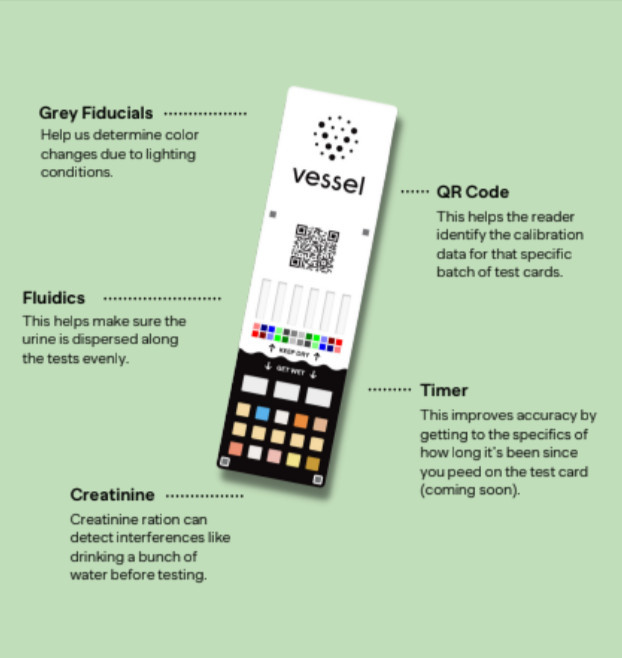 How Much is Vessel Health?
There are different options available for membership and costs. Choose from one card per month, 4 cards per month or one card per day.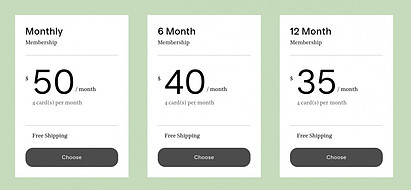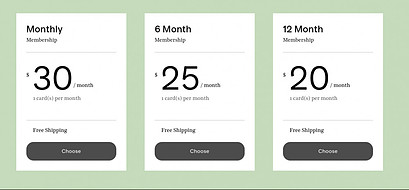 I hope you have learned more in this Vessel Health Review.  A healthy lifestyle is valuable for longevity and everyday wellness.  But if you're still asking what is vessel health, be sure to click here for more info.  And remember, Vessel is a personalized health and wellness program that gives you a team of doctors and nutritionists in your pocket, helping you to take action to improve your sleep, energy, mood, immunity, and more.