This butter board is a tasty new trend that will delight every appetite. Made with simple ingredients such as butter, cheese, nuts, herbs and figs you can prepare in a quick 10 minutes. It's an easy and tasty charcuterie butter board to serve at your next family gathering. But wait, is a butter board healthy? Continue reading to find out.
What's a Butter Board?
It's an easy and new way to serve charcuterie that guests will love. The butter is softened and spread onto a board or plate to create a unique combo of flavors. It could be served with honey, herbs, cheeses and fresh sourdough. Dip your sourdough into the butter petal with some herbs and you will have a healthy appetizer butter board.
Is a Butter Board Healthy?
This will depend on what you choose to add to your board. I highly recommend unsalted butter such as Irish Butter or an organic selection. Add some fresh fruit or veggies and your board will be healthier than the usual charcuterie using meat. Try this Healthy Charcuterie Board if you want more healthy ideas.
Ingredients for a Tasty Butter Board
.5 lb. of quality butter such as unsalted Irish Butter
0.1 lb. aged sliced cheese (I like manchego or Gruyere)
0.1 lb. mozzarella (I like the mozzarella balls)
1 tbsp. Walnuts
1 tbsp. Almonds
2-3 sprigs of basil
Some thyme, mint, parsley
pinch of coarse salt
3 tbsp. Fig jam
1 fig
2 tsp. Honey
How to make a Butter Board
Instructions for a Charcuterie Butter Board
1. Select a wooden board or large plate for the butter. Take the butter out of the fridge so that it is soft. Place the butter on the board, shape it into petals with a wide cheese knife.
2. Put fig jam in the middle and put basil leaves on the board.
3. Cut the aged cheese into thin slices. Place the cheeses on the board.
4. Slice the figs and place on the board. Top the appetizer platter with nuts and remaining herbs.
5. Pour honey, sprinkle with salt and serve with fresh sourdough sliced bread. This is fantastically delicious!
Optional: Butter board can be made with oven garlic, balsamic sauce, vegetables, berries, any jam, citrus zest.
Prep Time: 15 minutes
Total Time: 15 minutes
Makes about 2-4 servings
FAQs About This Recipe
What is the butter board trend?
It's an artistic recipe for a tasty board covered in butter then decorated with fruit, cheese and a few favorite snacks. Add sourdough and everyone will love it!
What are good spreads for a charcuterie board?
Some of my favorite spreads are hummus, artichoke dip, fig jam, honey and spicy mustard.
What are 5 tips to making a charcuterie board?
Buy the highest quality ingredients
Choose a good sized board
Use brightly colored fruits and veggies
Find easy to serve ingredients that are precut
Check the Healthy Foodie recipe blog for some great ideas and photos
Kitchen Gadgets I Used and Recommend
Elegant Round Edge XLarge Board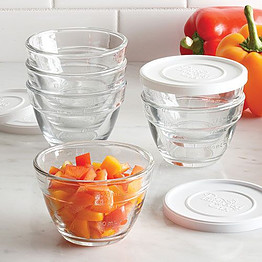 Try this easy and tasty charcuterie butter board. It has a unique twist on the trendy butter board. Please leave a comment and photo below if you make it. Want a healthier option, try my mediterranean hummus board here.