How to make a butter board is a hot topic right now. There are so many options for these tasty butter board recipes. I've created another butter board recipe that can be served as a special individual mini butter board. There are limited ingredients in this rosemary butter board such as rosemary, butter, salt flakes, ground pepper and orange rosemary olive oil. It's a simple recipe that is quick and easy to make. No double dipping worries and you are good to go with this healthy individual mini butter board.
Ingredients for Rosemary Butter Board
1-2 sticks quality butter such Kerrygold Irish butter, softened
Fresh rosemary, chopped
Sea salt flakes
Fresh cracked black pepper
Orange rosemary olive oil
Fresh sourdough bread
Preparation Instructions for tasty Rosemary Butter Board
How To Make A Tasty Butter Board

Spread the butter evenly over the surface of the board
Sprinkle on the chopped rosemary, sea salt flakes, and fresh cracked black pepper
Drizzle on the orange rosemary olive oil
Arrange bread pieces around the butter
Serve and enjoy!
Notes for a delicious Rosemary Butter Board
Prep Time 10 minutes
Assembly Time 10 minutes
Total Time 20 minutes
Optional ingredients to add: roasted garlic, dried cranberries, artisan cheese such as Gruyere, seahive, swiss
Slice sourdough bread last so it stays freshest and soft to dip
Choose crackers with complementary ingredients so the flavors on the board stand out
Be sure butter is softened
Try using a marble charcuterie board for easy cleanup
Be sure to supply cheese knives for spreading
Other Butter Board Ideas
Holiday Butter Board:
Dried Cranberries
Almonds
Honey
Fresh Rosemary
Pomagranate Seeds
Traditional Charcuterie Butter Board:
Figs and fig jam
Honey
Almonds and Walnuts
Fresh herbs such as mint, basil, parsley
Aged sliced cheeses
Salt flakes
Healthy Meditterranean Hummus Board:
Hummus
Red and orange bell pepper, diced
Red onion, diced
Cucumber, diced
Kalamata olives, diced
Meditteranean seasonings
Feta cheese crumbles
Looking for a creative butter board? Try my tasty charcuterie butter board or Mediterranean hummus board. Or my healthy cream cheese nibble bagel board.
FAQs About This Recipe
What do you eat with a Butter Board?
I recommend serving a charcuterie butter board with the best fresh sourdough or a complimenting cracker. I love the rosemary crackers from Trader Joe's or the gluten free Simple Mills brand cracker.
Are Butter Boards Healthy?
Since butter is considered so high in fat then I would say it's probably not healthy. Remember everything is alright in moderation. But what about the double dipping? Try serving individual butter boards for your guests and they will be thrilled to have their own mini butter board.
How to eat from a Butter Board?
Dip a fresh slice of bread or cracker into a butter board. Or use a butter knife to spread on a cracker or bread. It's easy to eat from a butter board.
Kitchen Gadgets I Used and Recommend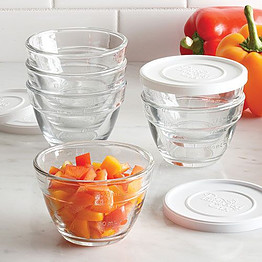 5 Best Charcuterie Boards of 2023
Below is my list of the 5 Best Charcuterie Boards of 2023. They range from marble, wood, and marble with wood. The sizes also range from 12 x 6 to 16 x 11 depending on what your planning to do with your board choose the size that works best for you. For the charcuterie cups you may need the largest board so plan accordingly.
12 x 6 Marble Slate and Wood Charcuterie Board
15 x 12 Real Bamboo Wood Charcuterie Board
12 x 16 Marble Charcuterie Board
13 x 13 Bamboo Charcuterie Board
I hope you enjoy making this new individual rosemary butter board. It's so tasty and easy to make. Do you think butter boards are healthy? Leave me a comment with the answer.