I love them! I actually really love them. My succulent that is, and the one I own is so easy to take care of and brings joy to my room. I have more than just the one in my room but the one in my room is special. It's special because I made it! In fact, after I made it I decided I wanted more. So I joined a succulent subscriptions monthly club that I get a special surprise every month and it's also healthy for my environment.
It's so nice receiving my order every month that I wanted to share it with you. My list of the top 10 succulent subscriptions that bring joy to your space will help you decide which subscription is right for you. Trust me! They truly bring joy! I have them throughout my home now and enjoy them everyday. And for your information, you can improve your health because succulents can help clean the air in the room by absorbing gasses through the pores on their leaves.
When you use the links on this page to make a purchase I may get a small commission and you may get a great bargain. It's a win-win all around.
---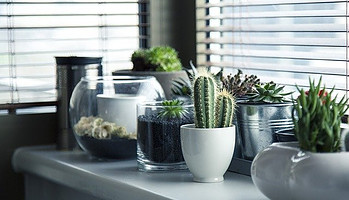 List of the Top 10 Succulent Subscriptions that bring joy to your space

Discover 1,000's of subscription boxes as unique as you are!
All of these great subscription boxes can be purchased from Cratejoy by clicking here
---
1.Adopt a Plant Box
How would you love to adopt a plant each month? Fresh greenery in your room to brighten your day. Try this monthly subscription box called Adopt a Plant Box. They deliver to your home each month a new little plant and pot to add to your collection of succulents. Plans as low as $15.00/month. The delivery also comes with directions for care, soil and a decorative accent.
Check Best Price Here >>
---
2.Air Plants Monthly Club Box
Every month receive this fabulous selection of 4 air plants. They are delivered with love and care each month. They are unique, kid and pet friendly. Plans start at $17.99/month and include a different variety of air plants in each shipment such as blooming plants, plants with pups, unique plants and uncommon plants. Just so you know, air plants do not grow in soil.
Check Best Price Here >>
---
3.House Plant Box
Grown in California and delivered to your front door. This monthly subscription box includes one plant, one plastic pot and directions for care. Each month for $15.99/month there is a unique theme to each shipment and 5 options to choose from. The options vary from unique and healthy choices such as succulent, pet friendly, air plants, seedlings and houseplants.
Check Best Price Here >>
---
4.My Garden Box

Awarded BEST of 2020 from Cratejoy! This monthly subscription box comes with a unique selection of gardening projects to engage people of all ages. It comes with live plants, step by step planting directions, plant care information and fun garden care tips. Not only succulents this box comes with a variety of both indoor and outdoor plants. So much fun! Plans start at $35.50/month.
Check Best Price Here >>
Check out the video from My Garden Box:
---
5.Oh Happy Plants!
This is a subscription package that doesn't include any succulents. It ships a special package of high quality soils, fertilizers, plant care products and accessories. There are 3 different plans to choose from, $41, $53 and $85. All providing love and care for your favorite houseplants.
Check Best Price Here >>
---
6.Succulents Box
An organically grown huge selection of succulents comes in 2 inch pots delivered monthly to your home. Great gift for all ages and economically priced for any budget. Prices range from $4.75-$30 per month depending on preference of clay pot and quantity of succulents that you want. For example, 3 succulents in plastic pots is $14.25/month and 3 succulents in decorative clay pot is $30/month. Also available are Air Plants. Optional varieties could include Golden Ball Cactus, Variegated String of Buttons, Anacampseros Telephiastrum, and Crassula High Voltage.
Check Best Price Here >>
---
7.Succulent Lovers    

These hard to kill succulents are so easy to care for. The varieties change every month and come in 3 different subscription options. Cuttings with planter for $10.17/month, potted plant with $13.17/month and the succulent arrangement planter for $21.25/month. The cuttings have a 100% success rate and delivered to your doorstep. Try out this lovely subscription with an economical price point.
---
8.Succulents Monthly

Another award winner for 2020 from Cratejoy! They have a mission to help you build a fantastic collection of high quality curated succulents. Makes for an easy and fun family project or fun date night with a loved one. Comes with a healthy succulent plant, growing mix and everything you need. The quality pot will decorate your room with a stylish design. Beautifully packaged with everything you need and a guide to plant care with detailed directions. Starting as low as $29/month.
Check Best Price Here >>
---
9.The Cactique

So cute! This is one of my favorites by far. Each month there's a mini cactus or succulent arrangement planted in a nice container pot. It also includes care instructions and a cute simple little extra gift for you. Starting at $21.95/month you get the cutest little box with all the goodies.
Check Best Price Here >>
---
10.The Succulent Source      

Great option for your monthly delivery because you get 5 succulents every month. They come in a small plastic pot so you can replant into your favorite decorative pot. And full grown about 2.5 inches you will not have a duplicate. They will always be unique. Try it out for $30/month.
---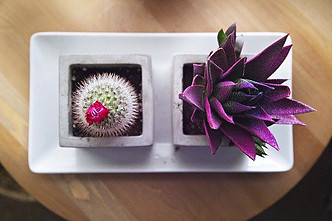 I believe you pay for what you get so carefully choose your package and seek quality. You want to have a high quality succulent subscription that will last for awhile. To achieve this just use my guide here of the top 10 Succulent Subscriptions That Bring Joy to Your Space. I think it will help you to make a good decision. To locate all these fabulous options check out Cratejoy by clicking here.
Related articles
I recently found this great resource for everything you need to know about succulents.  Click here to read that article.