I love this Banana Dulce tea from Art of Tea. It is very sweet with a dominant banana flavor. I admit when I ordered it I didn't know that it was more of an herbal tea with rooibos leaves but I'm very pleased with it. The banana dulce selection is caffeine free with a malty, honey and sweet flavor. It blends ripe banana and sweet coconut with an aroma of fresh graham cracker and a deep caramel.
To prepare use fresh filtered water with a water temp of 206F and steep for 5-7 minutes. Since it comes as a loose-leaf selection you can use a ball or purchase the filter bags from Art of Tea. Keep the bag sealed and away from light, humidity and heat. Click here to purchase from Thrive market a great pairing of fresh banana bread for a great tasty snack with banana dulce tea.
Available in 4 oz zip pouch for $22 or 1 lb zip pouch for $75.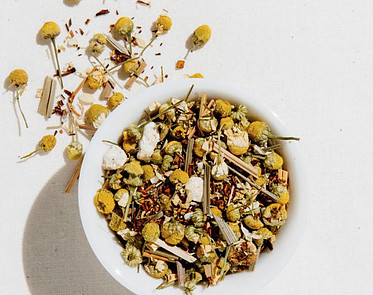 Ingredients of the Banana Dulce Loose Tea from Art of Tea
Rooibos, Organic Chamomile, Organic Banana Bits, Organic Lemongrass, Organic Coconut Shreds, Organic Lavender, Natural and Artificial Flavors
What Is A Rooibos Tea?
What is a rooibos tea? Rooibos means red bush and is a broom-like member of the plant family Fabaceae that grows in South Africa. The tea comes from the fermented leaves of the Aspalathus linearis shrub, a plant native to the Cederberg mountains of South Africa. The tea has been popular in South Africa for generations but is gaining popularity in many other countries. The leaves make the herbal tea that is called rooiboos, bush tea, red tea or redbush tea. It has a sweet, earthy delicate flavor and is caffeine free. Rooibos tea is a great alternative to black or green tea due to its non-caffeine presence.
Although there is limited research, there are some health benefits. Here is a list of some benefits:
Caffeine free
Rich in antioxidants
Low in tannins
Helps aid in heart health
Helps manage diabetes
Helps lose weight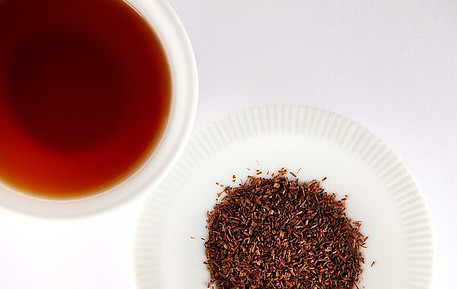 I hope you enjoyed this review of What is a Rooibos Tea – my review of the banana dulce. The tea quality from Art of Tea is top-notch and customer service is great too. I highly recommend you try any of the delicious varieties.
As an Amazon Associate I earn from qualifying purchases.  When you use the links on this page to make a purchase I may get a small commission and you may get a great bargain. It's a win-win all around. Full disclosure.