I've been thinking of how to stay healthy during Halloween this year. I love decorating and handing out the treats. And the kids are so cute in their costumes. But wouldn't it be nice to have some healthy Halloween tips to guide you in a healthy direction?
Traditionally we enjoy a big pot of chili and some corn muffins or pumpkin biscuits. Most recently, I made my healthy fall cheese board and I suggest serving it while guests are arriving. It usually follows with chocolate, cookies, cupcakes and lots of other sweets. Trust me, I know how hard it can be so I created this list below of 8 Healthy Halloween Tips for 2023.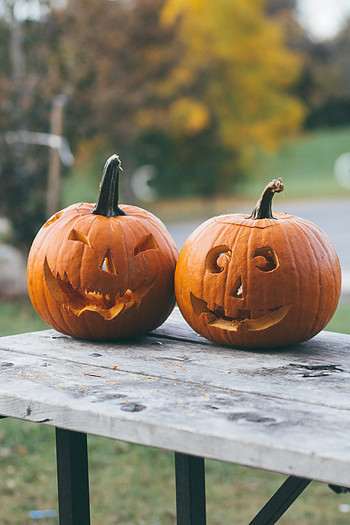 How Can I Be Healthy On Halloween?
This is a great time to plan ahead and be sure there are healthy options on Halloween. Healthy food options can be easy to find at the local grocery store.  Consider walking in a safe neighborhood and getting some steps in. Set a goal as to how far you will walk and map it out. But most importantly be safe and have fun!
8 Healthy Halloween Tips for 2023
How To Have A Healthy Halloween
Prepare Healthy Baked Goods and Cheese Boards-Having healthy baked goods and appetizers will provide great options.
Purchase Candy You Don't Like-This will be one of the most helpful tips so you don't have your favorite available for snacking.
Don't Buy Candy Early-It's very tempting to snack when you have the candy available for long period of times. Don't buy candy too early.
Consider Healthy Treats To Hand Out-What kind of healthy treats can you think of? Maybe a box of raisins, packaged crackers, or the apple monsters from theinspirationedit.com
Donate Candy-There are candy drives for donations to charities during the holidays. Consider finding a candy drive to help support a charity, click here for an example.
Freeze Candy and Don't Leave Accessible-Sticking candy in the freezer will keep it hidden away from temptations.
Walk Through Neighborhoods – Don't Drive-Consider a walking plan for the evening of trick or treating and map it out with the family.
Prepare a Healthy Pre-Halloween Dinner-Make it simple and consider using the Instant Pot or Air Fryer. As friends and family come and go, there will be a healthy meal available.


I'm sure these Healthy Halloween Tips will be great for you to have a healthy lifestyle. Be sure to leave a comment below if you have some of your own tips for a Healthy Halloween.