This is so exciting to have some healthy plant based options for collagen support and protection for aging skin. I'm talking about Plant Collagen by yoursuper.com. It's designed to help protect and support the skin's natural collagen production. But I can't wait to receive my order so I can tell you all about what is plant collagen. This product is new so the reviews are not available but you can see my past reviews of products like Moon Balance and Magic Mushroom by clicking here. Here's what I know about this amazing new product and what I've learned about the ingredients in it.
Check Latest Price on Plant Collagen >>
If you're interested in purchasing Plant Collagen click here and be sure to use discount code HEALTHYFOODIE.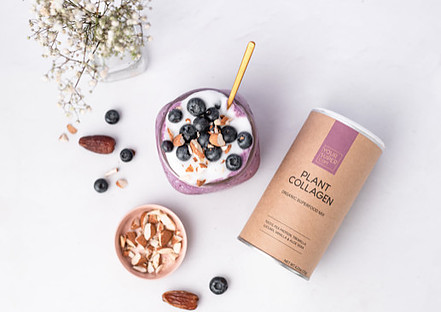 First of all, I wrote a review on a hair, skin and nails supplement so you can read about that here. It's interesting that these two products I'm interested in both have Aloe Vera in them. So I'm going to focus on aloe a bit and how it helps with collagen support. I've always used Aloe for sunburn but surprisingly when its consumed orally in a safely distributed supplement or juice it can provide support in more ways. Aloe has a long history of medicinal uses dating back to Ancient China and Egypt. It was known as a sacred plant which held the secrets to health and beauty. It's many uses and long history has proved it to be the most studied herb in the natural products category.
Protect your natural collagen
Replenish your skin
Improve texture and elasticity
Aloe vera helps to regenerate skin
The definition of Aloe from Wikipedia is here: Aloe, also written Aloë, is a genus containing over 550 species of flowering succulent plants. The most widely known species is Aloe vera, or "true aloe", so called because it is cultivated as the standard source of so-called "aloe vera" for assorted pharmaceutical purposes.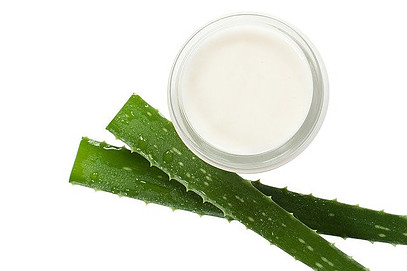 Benefits to Aloe
Skin care-helpful for many skin remedies like sunburn, acne and dry skin with anti-inflammatory benefits both topically and orally
Keeping produce fresh-coat aloe gel on produce and it can prolong the freshness
Heartburn relief-incorporating aloe juice into the daily diet can help soothe pain due to anti-inflammatory properties
Use as a mouthwash-loaded with vitamin c, aloe vera extract can block plaque and can provide relief for swollen gums
Lowering blood sugar-having 2 tablespoons daily of aloe juice can help lower blood sugar for people with type 2 diabetes
Natural Laxative-used sparingly aloe can be used to relieve constipation
Supports Digestion-can clean the gut by cleansing the body of toxins
Always check with your doctor
Aloe can interfere if you're currently taking certain medicines or have medical conditions
What is Collagen
Collagen gives our skin a youthful glow but as people age, collagen starts to decrease due to stress, environment and aging. Collagen is naturally made in the body and is the most plentiful protein in your body. Collagen is in your bones, ligaments, muscles, tendons, organs, blood vessels, intestinal lining, skin and other connective tissues. As people age they have certain signs that point to lower collagen levels. Collagen levels can't be measure but some of the following signs are obvious.
GI problems
Wrinkles and saggy skin
Stiff tendons and ligaments
Joint pain or osteoarthritis
Shrinking and weak muscles
Poor diet is also a reason for falling collagen levels. Proteins are made of amino acids. Amino acids are organic compounds that combine to form proteins. Proteins and amino acids are the building blocks of life. Amino acids are remaining when proteins are digested or broken down. Be sure to eat some of the following protein rich foods to support collagen levels.
Beans
Nuts
Seeds
Eggs
Dairy
Beef
Chicken
Fish
When people age their body sometimes doesn't absorb nutrients efficiently. It's important to consume proper protein rich foods or take plant based supplements like Plant Collagen by YourSuper.
What Is Plant Collagen?
Ingredients in Plant Collagen (the product)
This product is called plant collagen so just to clarify that's the name of the product not that collagen is made of plants. Be sure not to get confused about this product and what it can do. How does Plant Collagen work? It protects and supports. It does not reverse or claim to reverse sagging skin. The following ingredient information is taken from yoursuper.com for accuracy and all organic properties are used.
Tocos (Rice Bran Solubles)-Sourced from Thailand it helps to protect natural collagen. Prevents signs of aging and supports hydration with skin supporting antioxidants and essential amino acids.
Pea Protein-Sourced from Belgium it contains all 9 amino acids including hydroxproline and glycine which supports the body's ability to produce natural collagen.
Tremella-Sourced from China this mushroom is full of antioxidants and increase the body's level of hyaluronic acid which helps the skin stay hydrated, supports cell regeneration and improve skin texture.
Lucuma-Sourced from Peru this super fruit is known as the Gold of the Incas. It's packed with vitamins, minerals and beta-carotene which helps to support skin health.
Vanilla-Sourced from Madagascar and rich in vitamins and minerals, organic vanilla helps soothe and calm irritated skin.
Aloe Vera-Sourced from a volcanic island in China. It's rich in antioxidants, antibacterial properties and amino acids. It also has many health benefits such as to help regenerate skin, cleans your gut and supports digestion.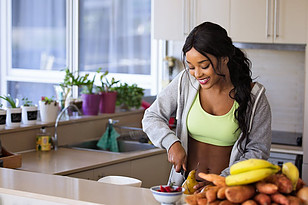 All ingredients in Plant Collagen are organic and contain no gluten, non-GMO, no fillers, no sweeteners, additives or preservatives. Plant Collagen is available in a powder form and can be mixed daily into a smoothie or coffee drink. The costs range from $34.90-$109 depending on which package you purchase.
I hope you have learned more about what is plant collagen. I'm very excited for this new powder from YourSuper and I will do a review on it soon once I get to sample it.
If you're interested in purchasing Plant Collagen click here. Be sure to use this code at checkout HEALTHYFOODIE to get 15% off. And please leave a comment below and let me know your thoughts on this new product Plant Collagen.
Check out my review on Plant Collagen by clicking here.
The information contained in this website is for educational and informational purposes only and is not intended as health or medical advice. Always consult a doctor.