Are you a teen suffering from acne?  There are many acne treatments available to improve or prevent acne.  They range from powders to lotions to washes to medications from a doctor.  Getting to the root of the problem is the key to solving acne problems.  In my opinion, it's best to always start with a natural solution to health issues which is why I recommend yoursuper organic superfood powders.  For acne I recommend Moon Balance.
Click here to check price for Moon Balance
Moon Balance is an organic superfood solution to hormonal issues that people suffer from like menopause, acne, PMS and fatigue. But Does Moon Balance work? I've been using Moon Balance for sometime now and I've published some articles on it. It worked for me but when my daughter came home from college it was time for another study. Since suffering from a recent outbreak of acne she decided to give Moon Balance a try. She started taking Moon Balance every day with her morning orange juice. She combined it later with an afternoon dose of Plant Collagen. The results are amazing and she has found the best acne treatment for teens!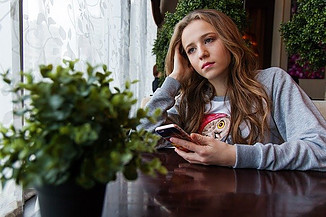 Let's look at what could cause acne outbreaks and how to improve your acne with Moon Balance and Plant Collagen. There are many factors that could cause an acne outbreak so it's best to start by keeping a log. The log could be a printed calendar that you keep in an easy to document spot. Or the log could be on your phone calendar. Just be sure you keep a log of your hygeine routine and what foods you eat. Check out my article here How to have a Healthy Relationship with Food, that has some recommended food journals that you can use.
What is Acne?
Acne can effect people of all ages but mostly effects teens. An acne breakout starts when the hair follicles become plugged with oil and dead skin cells. It also can start from a hormone imbalance that I've talked about here in my article Balance Hormones Naturally. Bacteria and inflammation are also major factors in acne breakouts.  Other issues that can trigger acne are stress, diet, some medications and hormone imbalance.  According to healthline, 50% of women ages 20-29 have experienced acne.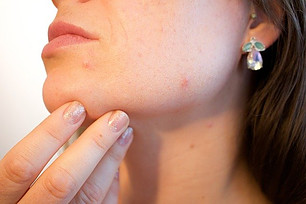 Foods that Improve Acne:
The foods that improve acne or prevent acne are going to be categorized as the healthy choices people make.  Fresh fruits, veggies and plant based proteins will be top on the list for eating healthy.  Here are some lists of foods that improve acne:
Veggies/Fruits:
Carrots
Tomatoes
Spinach
Peas
Broccoli
Sweet Potato
Apricots
Blueberries
Proteins:
Tuna
Liver
Eggs
Beans
Almonds
Peanuts
Chickpeas
Foods that Cause Acne:
There are certain foods that increase inflammation in the body and can possibly cause acne. They are:
Sugary Foods such as candy, chocolate, soda and cakes
Red Meat such as steaks, roast beef and bacon
Dairy Products such a milk, cheese and yogurt
Refined Carbs such as pasta and white bread (gluten)
Greasy Foods such as french fries and pizza but this is a minimal cause
Many of the foods mentioned above are causes of acne and basically are not the best for your health. I've promoted a plant based diet in many of my articles which would help with overall health and wellness. If you want some ideas for a plant based diet then check out my article here: What Is In A Plant Based Diet.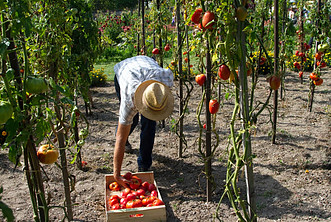 Ways to Improve Acne:
There are many foods and ways that can help improve acne. But what works the best? I would suggest a combination of healthy lifestyle choices, better hygeine and what you consume in your body. Below is a list of ideas for ways to improve acne:
Drink lots of water about 2-3 liters each day
Wash your face in the morning and night as a regular hygeine routine
Avoid foods that cause acne from my list above
Probiotics are great for the gut and come in many varieties
Turmeric is an antioxidant known to reduce inflammation
Sunshine and fresh air is important for everyday wellness
Exercise, walking or fitness of any length is great
Foods rich in Vitamin A D and E as outlined in the above list
Complex Carbs found in whole grains and included in the list above
Zinc in such foods as shellfish, chickpeas, sunflower and pumpkin seeds
Supplements such as Moon Balance and Plant Collagen
Does Moon Balance Work?
I would say YES! Moon Balance works. I've used it for menopause issues and now my daughter used it for acne. I encourage anybody interested in using it to be sure to take it regularly and for at least 2 weeks to see results. In my case, I saw results instantly. I was sleeping through the night, had no night sweats or hot flashes. My daughter on the other hand took awhile longer to see results about 2 weeks. If you want to learn more about Moon Balance, click below and be sure to use my discount code HEALTHYFOODIE at checkout.
Taking Moon Balance combined with a proper morning and evening hygiene routine of washing your face is the key to great results. I recommend CeraVe Hydrating Facial Cleanser and CeraVe Moisturizing Lotion. I use it every morning and evening for my simple daily skin care routine.
As an Amazon Associate I earn from qualifying purchases.
In addition to the Moon Balance, my daughter added an afternoon dose of Plant Collagen. Plant Collagen is great for supporting the natural collagen that is in the body and helping to improve skin health. Having both amazing superfoods at the same time is a huge transformation for my daughter during her acne breakout. I think she found the Best Acne Treatment for Teens.
I'm including a video here for you to see how she prepared her Moon Balance each day. Be sure to leave me a comment when you try it and let me know how long it takes to see improvement!
Most of the food items mentioned in my article can be found at Thrive Market. Check out Thrive Market here: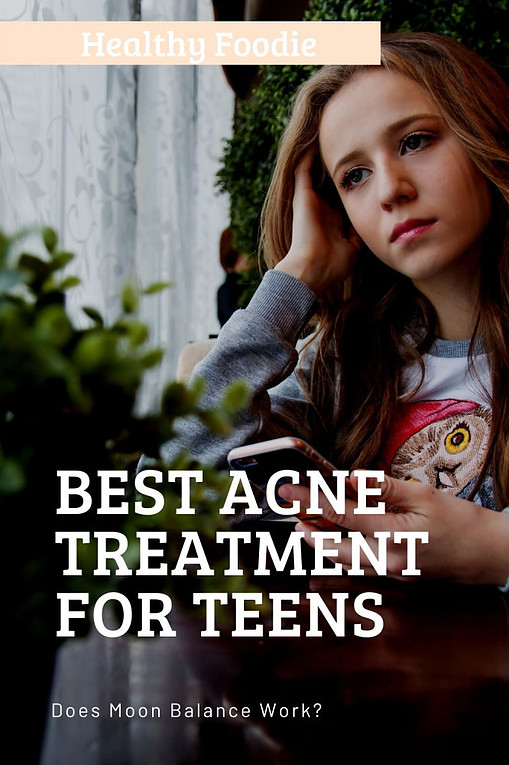 Related articles:
As an Amazon Associate I earn from qualifying purchases
When you use the links on this page to make a purchase I may get a small commission and you may get a great bargain. It's a win-win all around. Full disclosure. The information contained in this website is for educational and informational purposes only and is not intended as health or medical advice. Always consult a doctor.